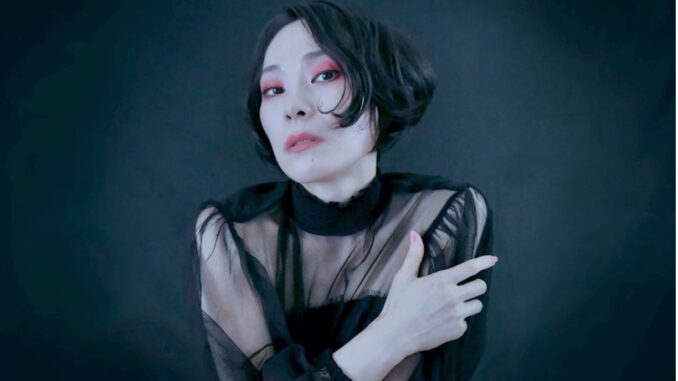 By DOTTIE PARIS
Shihori believes that cherishing the inner artist is the way to achieve satisfaction and success.
The singer-songwriter came to New York City from Japan in 2018 and has been living out her dream of making it in the music business in the U.S.
She's doing a fantastic job from all indications, despite the struggles, the challenges and having to dig deep down to find herself again. Her latest track "I Cover You" is a gorgeous and sweeping song that captures all of her struggles and her wishes for other people.
Shihori moved to New York in January of 2018, and made the cold city warm up to her talented ways. She has held solo concerts in Manhattan on four occasions, and released her first EP in the U.S. called Angel in the Garden in September 2018. She released her first single "Let Me Go" in August 2019 and second single "Jungle – Cyber Mix" in September 2019. SHIHORI released her first self-titled cover album in February 2020, including anime and hit songs.
Check out her promo video here:
After relocating from Japan to New York City in 2018, Shihori, despite a sunny attitude, fell into a deep depression.
"I couldn't write anything," she said. "I felt like I wouldn't be able to write songs again and my life as musician was over. I was depressed."
She discovered that the key is to not judge herself so harshly and she started listening to her inner voice.
"It's kind of difficult to catch your true feeling or thoughts all the time in overly busy days or highly stressful times," Shihori said. "But if you're really exhausted and have no energy just to be positive, you simply need to love yourself. Listen to yourself, accept and sympathize with the voice from your inner self –  take care of yourself."
Shihori said her hopes to go far beyond just making money with the music she writes.
"I hope these songs help somebody's life along during this chaotic time, but even if not in such a weird time, I believe "self-compassion" is very important for achieving 'world peace,'" she said. "Because the world is consisted by individuals."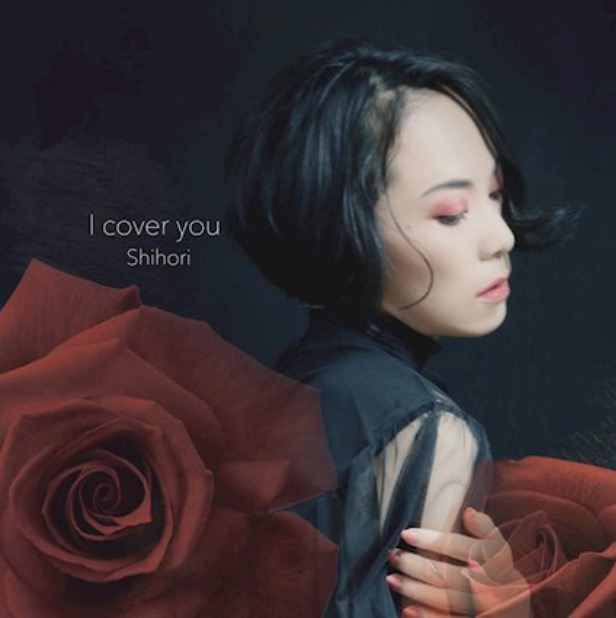 Shihori turned what some may perceive as flaws into strengths. She was born with deafness in her left ear, Asperger's syndrome and a form of dwarfism. But Shihori says these afflictions actually helped her to create her music, her "half-silent world."
"I lived in my own imagination world," Shihori said. "I didn't hear anything, I just created. I had no friends, but I didn't even notice. People thought I was ignoring them many times but I just didn't hear them, especially from my left side, and my right ear was for my imagination … everything sounds like music to me."
Shihori made her major debut as a singer songwriter with the first single, "TSUBASA" which was used as the ending theme song for the TV anime, "Kishin Taiwan Gigantic Formula" in 2007.(Under the name of "Sena") Her third major single "Never End Wonderland" got fifth place in the daily rankings of the Japanese Oricon Hit Chart.
Since then, she composes and sings for movies, video games, TV commercials and anime shows which include "Fairy Tail," "The Irregular at Magic High School,"  "Macross Frontier," "My Little Pony," "Ultraman R/B, " and more.
Shihori wrote the lyrics and music and plays piano and sings on "I Cover You." She is accompanied by Dusty Hughes on guitar; Jude Kim on bass; Marina Minagawa on violin; Mason Lieberman on cello and Maurizio Valente on drums. Akihiro Nishimura mixed and Oscar Zambrano mastered. Elegy no.1 for Double Bass and Piano by Oscar Zambrano inspired "I Cover You."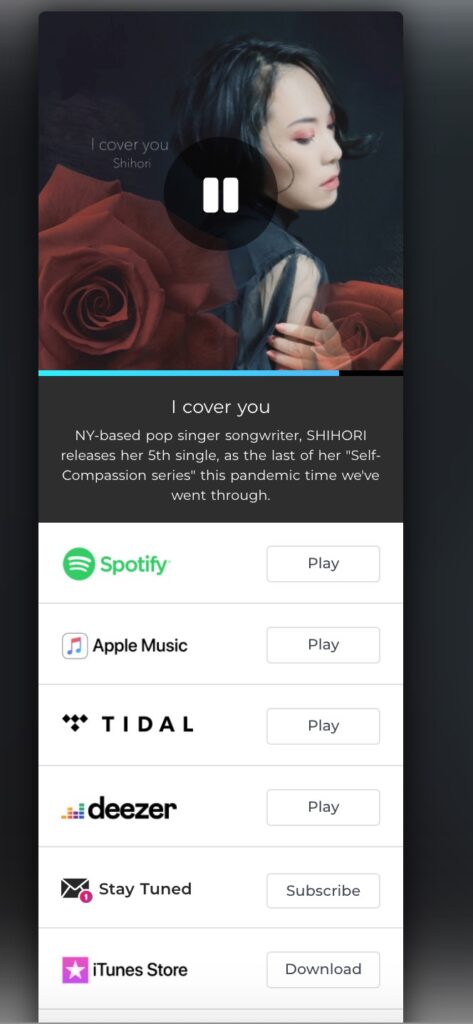 You can find Shihori at her official website; and on Facebook, her Twitter handles are @shihoriNY (English) @shihori94 (Japanese) and she is on Instagram, @shihori94.
Additional platforms for Shihori's music are Spotify;  Bandcamp; Soundcloud; and on her Youtube Channel.