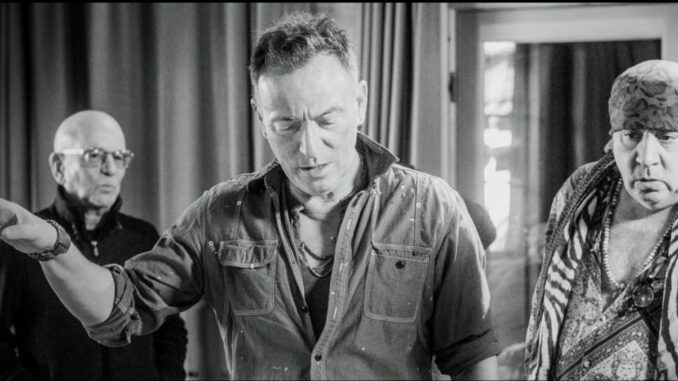 By JOHN DALY
Bruce Springsteen has been busy during lockdown, recording a new live album with the E Street Band, called Letter to You.
The record will be released on Oct. 23 and is the culmination of some hard work from band members including Nils Lofgren and Steven Van Zandt, all done in the Boss's studio in New Jersey.
Springsteen surprised the fans with the new work in an announcement on social media.  
The album contains nine new songs and new versions of songs from before Greetings From Asbury Park, N.J., released in 1973, "If I Was the Priest," "Janey Needs A Shooter" and "Song for Orphans."
Check out the video for the title track here.