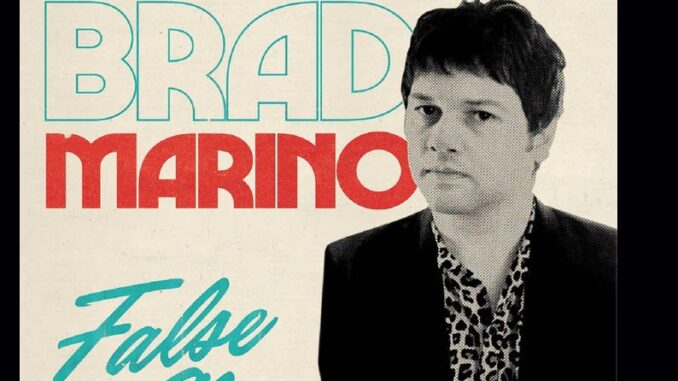 Edited by DOTTIE PARIS
Brad Marino has released a brand new single called "False Alarm" and has launched a pre-order for his new 3-song release on (Rum Bar Records).  
"False Alarm" is one of three songs on Marino's upcoming EP, a 3-song 7-inch that also includes "At Night" and the Hoodoo Gurus' classic "What's My Scene."
With the latest single, Marino brings on a real Rock 'N' Roll groove and a great throwback sound in the vain of some of the best bands of the 1960s pop era. If you could blend "Judy in Disguise" by John Fred and His Playboys with Frankie Ford's "Sea Cruise," you get "False Alarm." It's a real dance track.
Marino is singer, guitarist, songwriter, and co-founding member of garage band The Connection. He stepped into the solo spotlight with his first solo recording, "Extra Credit."
False Alarm the 7-inch will be released mid-May. Stream the single and pre-order on   Bandcamp here: https://rumbarrecords.bandcamp.com/album/false-alarm
Musicians on the recording are Marino on vocals, guitars, bass, percussion and midi melotron; Craig Sala on drums; the record was mixed by Kris 'Fingers' Rogers; mastered by Justin Perkins @ Mystery Room Mastering and produced by Brad Marino and Kris Rogers.