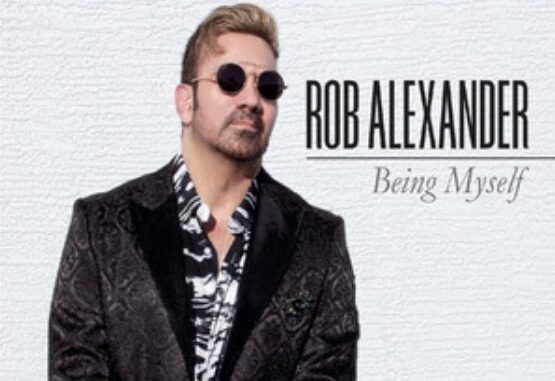 By DOTTIE PARIS
Rob Alexander captures a range of sounds with the new album Being Myself, with a voice that has an uncannily similar sound to the voice of Elton John. 
But as he says, he's just being himself, and if he sounds like Elton John, so be it. Alexander has Sir Elton's band members in his troupe with Matt Bissonette on bass, Kim Bullard on keyboards and John Mahon on percussion. Also rounding out the talent are current and former members of Frankie Valli's touring band.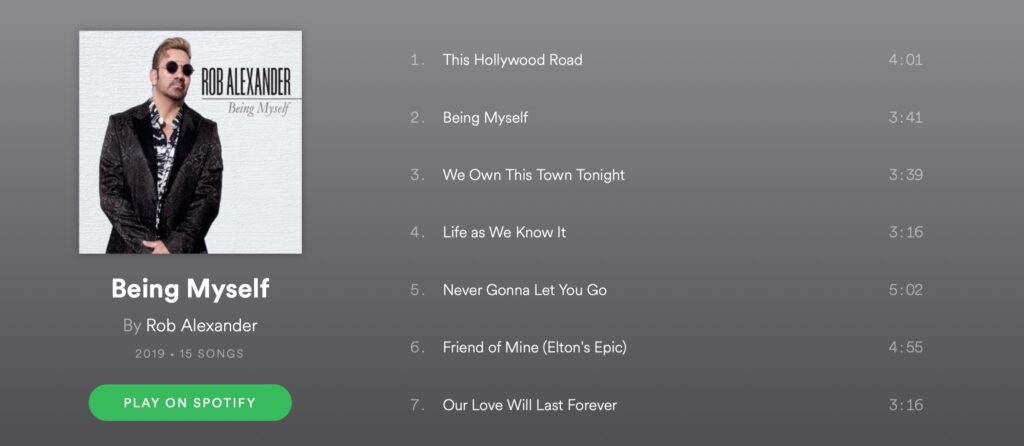 Rob uses the piano and his vocals in a crooner style, with a rock-pop genre. The album is comprised of melody-driven tunes in a pop-rock fashion with catchy hooks.
A few favorites on the record are title track "Being Myself," which evokes a feeling of strength and power, "We Own This Town Tonight," a cool and memorable ballad, and the gorgeous and sweeping "American Love Song," which is powerful enough to bring a tear to the eye.
The first single released from the album the album was "Never Gonna Let You Go," a song Alexander wrote after the death of one of his closest friends. 
It's an interesting record considering by day Alexander is a a physician-anesthesiologist in Florida, but these days all musicians have to have a day job, it seems. Alexander released his first collection, Long Road Coming Home in 2018 and it amassed great reviews also.
Track List:
1. This Hollywood Road
2. Being Myself
3. We Own This Town Tonight
4. Life As We Know It
5. Never Gonna Let You Go
6. Friend Of Mine (Elton's Epic)
7. Our Love Will Last Forever
8. We're Living In A Dream
9. Fed Up
10. American Love Song
11. I-O-U
12. Another Love Affair
13. Secrets and Lies
14. Kaden
15. Loved By You
Musicians:
Matt Bissonette: bass
Kim Bullard: keyboards
John Mahon: drums/percussion
Rick Keller: saxophone
Brian Brigham: backing vocals
Gabe Lopez: keyboards/drums
Robbie Angelucci: acoustic/electric guitars
Kevin Taylor: acoustic guitar