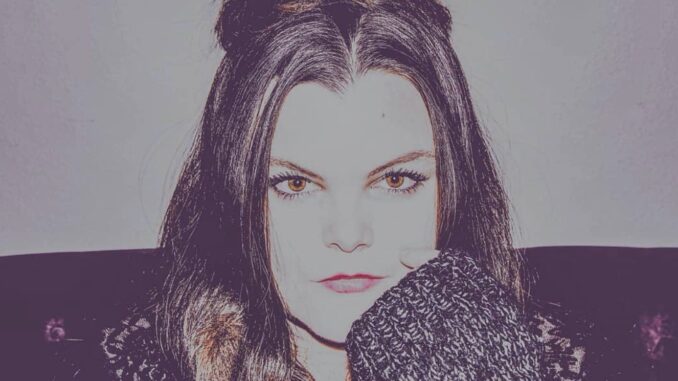 By JOHN DALY
May Devun has released a track that demonstrates her vocal talents with "Say The Words," a new-era rhythm and blues single.
The song may be called "Say The Words," but in the case of this song, it's more about the voice that sings the words than the actual lyrics to the song.
With a style that's similar to some of the more unique women vocalists in the rythm and blues genre, Los Angeles-based Devun captures the emotions that are completely lacking in music today. 
Her performance of "Say The Words" puts to shame every meek-toned little girl who hits the stage in what is, for the most part, a disappointing era of boring femininity and high-pitched weakness. It's surprising that the mild-mannered singer-songwriter style has made such a comeback in the #metoo era. 
Devun provides welcome relief from the current Downtown LA, second-hand store songbird style. She is a rising star in her own genre, and she may actually give people a reason to go out to see a young up and comer. 
While there are several strong voiced women of the rock and blues genre, Devun's sound is strongly reminiscent of the remarkable Clare Torry who recorded the wordless vocals on Pink Floyd's  "The Great Gig in the Sky" from the 1973 album, Dark Side of the Moon.
Additional musicians on "Say the Words" are composer Patrick Warren on strings and Matt Chamberlain on acoustic drums.