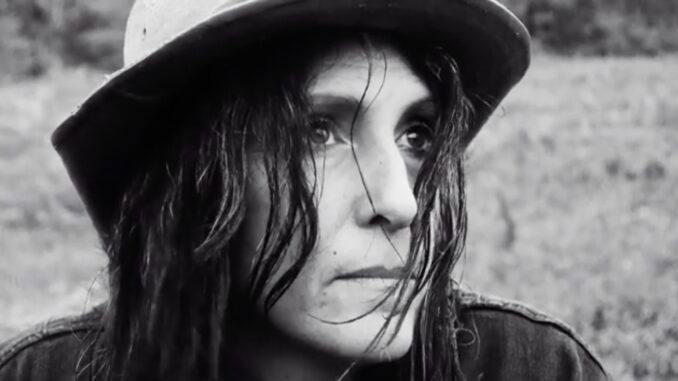 By JOHN DALY
Singer-songwriter and producer Kristina Stykos continues to overcome challenges to put out her music, painting  simultaneously heartfelt and distant pictures of a far away life. Very few musicians can convey the feeling of being in two worlds at once: One that belongs to the living and other to a spirit that never quite fit into this world. River of Light is a remarkable album, emotion-evoking in its ethereal and other-worldly quality.
The album River of Light is very much a punk rock record in its attitude, akin to the poetry style of Bruce Springsteen who recently revealed that his beloved stories were all made up. This does not appear to be the case for Stykos, her experiences seem real enough to touch. The music is produced with exacting precision, and with its diminished notes and quiet solemnity is complete-sounding despite its often sparse and hollowed tone.
"State Line Diner" the leadoff single on the album, tells a romantic story down a rural road. The song talks about what seems to be a car, but there is something much deeper going on here. Young listeners could appreciate the music, but the lyrics will cause those more mature to wistfully wipe an eye.
Kristina Stykos – Since You Asked 
Stykos as a music producer has created a gem and the public is fortunate she has pushed on through her doubts and her pain to create this incredible record. Stykos was diagnosed with an illness that makes it hard for her to sing and perform her music. It's not for that reason that the music is emotional, instead the music is great because it is simple and profound.
"Since You Asked" is a song that has few rivals for a listener's affection. It is descriptive, it is intuitive and picturesque. Most people want to remain strong and they do not have the intention to complain about their troubles. Most people hide their issues from others, in part because they don't want to bother others, in part because they know people don't really care anyway. Stykos clearly sees that we are all truly alone and more often than not, put on a mask for the sake of others. The song seems autobiographical, it has a simple melody yet the lyrics take the listener aback with captivating truth.
Kristina Stykos – River of Light
The title track, "River of Light," also tells of a journey that is familiar to us all. It is an empowering song that has a melancholy tone. We wonder if the trip be successful, only to realize it probably all depends on what a spirit would consider that to be. Again, it's almost as if Stykos is straddling that line between life and death and myriad questions abound.
It's not as if Stykos hasn't been living a full life, more complete that that of most artists.  She's a recording engineer, songwriter, radio host, podcaster and musician living in what seems to be perpetually snow-blanketed Vermont. It should come as no surprise that Stykos is good at what she does. She earned a certificate in studio production from the hallowed Berklee School of Music. The school has graduated many innovative musicians of today.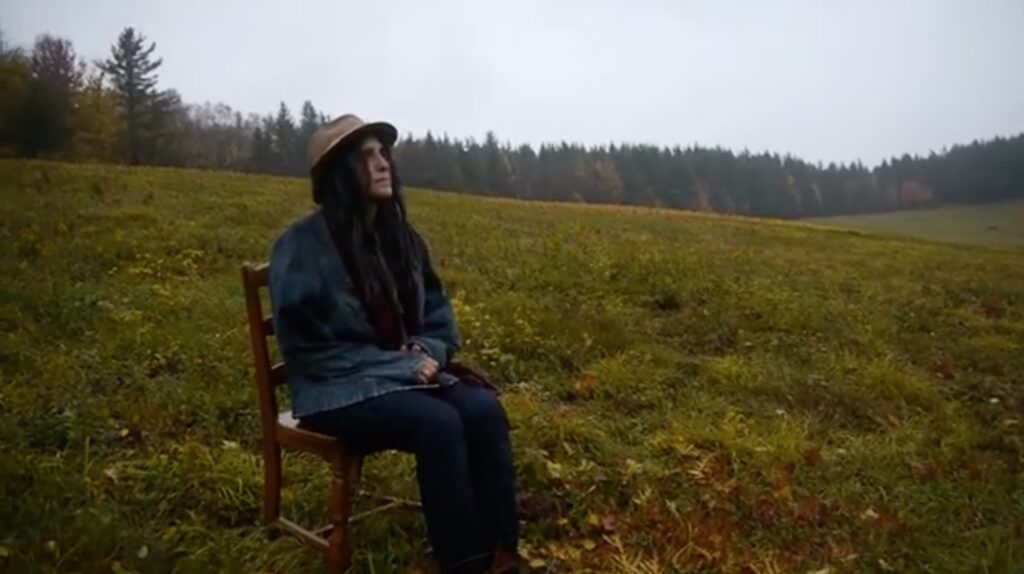 Stykos has producer credits on more than 30 albums created at Pepperbox Studio. Not to generalize, but it's easy to imagine that the Vermonter's studio is solar, wind and generator powered and is off the grid. In addition to everything else, she is founder-owner of a small, Americana label, Thunder Ridge Records.
There are accolades. Stykos was named "Best Songwriter of 2013" by Vermont's Times Argus newspaper, for her fifth solo album, Wyoming Territory. The paper previously awarded her first self-produced release, In the Earth's Fading Light, with "Best Vermont Album of the Year" in 2005.
Her recent albums include three collaborative projects: The Detangler (2018) with Ariel Zevon, daughter of Warren Zevon; Beautiful Blood (2013) with singer-songwriter Steve Mayone of Brooklyn NY, and Raven (2011), with Grammy-nominated pianist Philip Aaberg of Montana.
Musicians:
Val McCallum: guitars, bass, vocals, lap steel; Steve Mayone: guitars, bass, vocals, lap steel; Jeff Berlin: drums; Patrick Ross: fiddle, cello; Abby Jenne: vocals
Track List:
1. State Line Diner River 3:50
2. I Like a Hard Hearted Man 2:48
3. Walking These Ridges 3:28
4. Since You Asked 4:07
5. At the Edge 3:54
6. In the Cleansing Rain 3:01
7. Caught by the Heart 4:25
8. River of Light 4:26
9. Breaking Trail 3:45
10. Climb This Ground 4:13
11. Waging Peace 5:04
12. Blessed Light 3:40
13. Godspeed 4:01