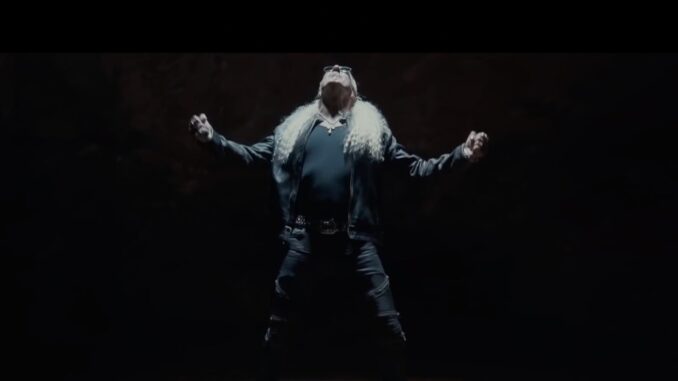 By DOTTIE PARIS
Dee Snider has released a new video for the songs "Lies Are a Business," and you can see it here at East Coast Rocker. It's the sixth video Snider has released off the new album For The Love of Metal.
"The socio-political message of 'Lies Are a Business' is more important at this moment in time than ever before," Snider said. "The movement toward more controlling, all-powerful governments continues to grow and the current nightmarish situation in Venezuela is emblematic of the direction our world is sadly heading in."
Snider praised director Leo Liberti.
"The incredible video for this song by award winning director Leo Liberti of Liberta Filmes truly captures my message with powerful metaphoric imagery while taking nothing away from the metallic power of the song."
Check out 'Lies Are a Business' here:
For The Love Of Metal was produced by Hatebreed vocalist Jamey Jasta and features contributions from Howard Jones (ex-Killswitch Engage), Mark Morton (Lamb Of God), Alissa White-Gluz (Arch Enemy), Joel Grind and Nick Bellmore (Toxic Holocaust) and Charlie Bellmore (Kingdom Of Sorrow).
Dee Snider on Tour
19.03.19 PE – Barranco Arena / Barranco, Pasco Region
21.03.19 BR – Ópera de Arame / Curitiba, PR
23.03.19 BR – Grupo Tom Brasil
24.03.19 CL – Club Chocolate Santiago, Santiago Metropolitan Region
26.03.19 AR – Teatro Vorterix Colegiales, Ciudad Autónoma de Buenos Aires
31.05.19 MT – Aria Complex San Gwann Tal-Għargħar, Central Region
02.06.19 CZ – Metalfest Open Air Plzeň, Plzeň Region
13.06.19 MX – Festival Motociclista Aguascalientes Aguascalientes City, Aguascalientes
26.06.19 SE – Live på Liseberg Gothenburg, Västra Götaland
28.06.19 SE – Stadsfesten i Skellefteå, Västerbotten
04.07.19 SE – Helgeåfestivalen time to rock Knislinge Folkets Park & F-yra Knislinge, Skåne
06.07.19 IT – Rock The Castle Castello Scaligero Villafranca di Verona, Veneto
07.07.19 ES – Leyendas del Rock 2019 Leyendas del Rock Villena, Comunidad Valenciana
13.07.19 NO – Norway Rock Festival
30.08.19 CH – Riverside Open Air Aarburg Aarburg, Aargau
09.08.19 ES – Leyendas del Rock, Comunidad Valenciana
11.08.19 UK – Bloodstock
25.08.19 BE – Golden Age Rock Festival, Leige
31.08.19 CH – Riverside Aarburg Aarburg, Aargau, Switzerland
02.09.19 US – Motorcycle Festival, West Virginia
06.11.19 UK – Hard Rock Hell