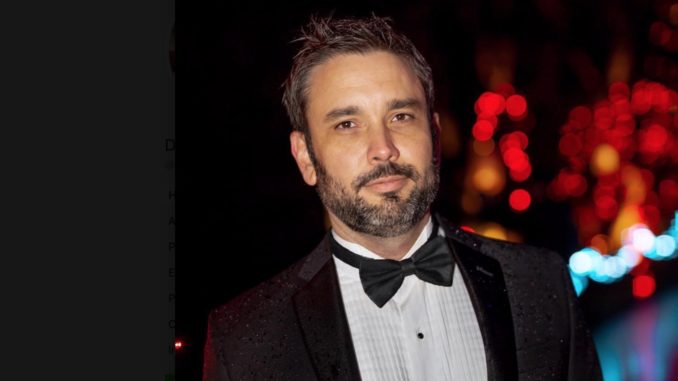 By DOTTIE PARIS
Finding romance is more challenging today than ever before, but songwriter David Browning takes it all in stride on his new solo EP Now You See Me.
The three-song mini-collection captures pictures of what it's like out there in the dating landscape, but handles it all with humor and beauty. The songs on the EP Now You See Me are memorable because they come from the heart.
It was at an early age that South African born Canadian David Browning developed a love for creating music. His songs are catchy and take the listener with Browning on his adventures around the world.
His songs "Stay Over," "Call Me When You're Single" and "Always Inside" generate emotions that can translate into any language.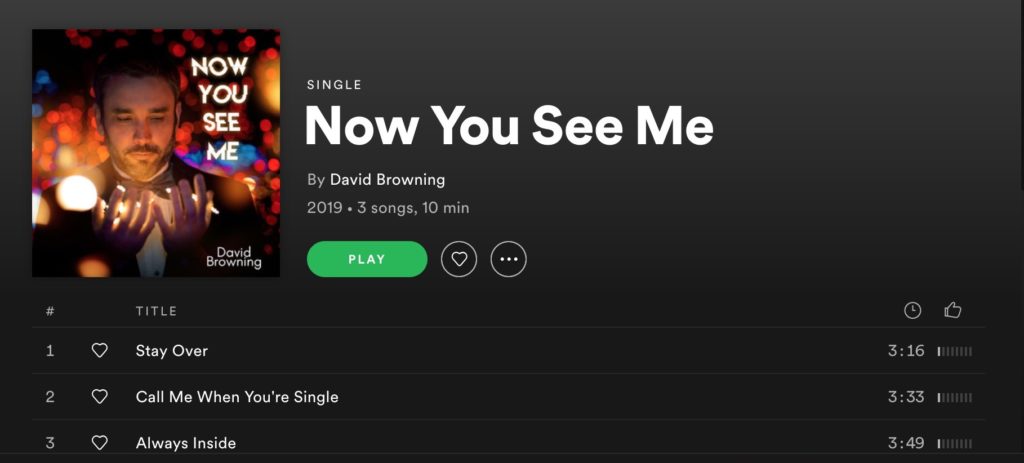 World Travels Give Browning Perspective
Browning's lifelong passion in music and his career in medicine have brought him around the globe where he has been able to write his pop music, whether it's from a cabin on a cruise ship or in the recording studio in Indonesia.
In 2018 Browning joined with Grammy Award-winning producer Ian Prince to create Now You See Me.
A favorite from among the three songs is the sassy "Call Me When You're Single," which takes an upbeat albeit feisty turn on the heel after a disappointing discovery. "Always Inside" is a lush and moving piece that makes the listener remember the important things in life.
There is even a dance song that any 1980s club-goer would appreciate called "Stay Over," a rousing and fun piece.
Check out "Stay Over" on YouTube:
Check out David Browning's Website here.
Release Info
Artist Name: David Browning
Location: Vancouver, BC, Canada
Release Name: Now You See Me
Label: Independent
Producer: Ian Prince
Track List:
1. Stay Over
2. Call Me When You're Single
3. Always Inside
Musicians:
David Browning: Vocals and Keyboards
Ian Prince: Keyboards and programming