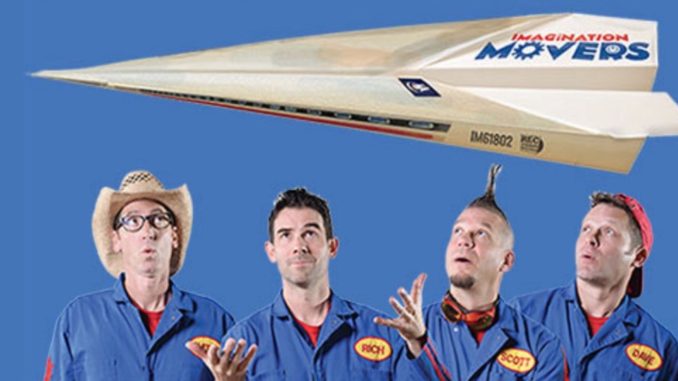 By DOTTIE PARIS
Some of the best — and most profitable — music may just be in the childrens' department.
And the new record, 10-4, by Imagination Movers may be proof of that.
The family market is recession and technology proof. After all, parents will still buy for their kids. But the good music is the reason Imagination Movers does particularly well in that 8-and-under market. They also have a hit TV show, which doesn't hurt.
Imagination Movers is releasing 10-4 and it's an excellent romp through childhood issues — being nice to others, knowing where your socks are and hanging out with grandma and grandpa.
The songs are created by The Imagination Movers, who got together in 2002 when four friends from New Orleans — Scott Durbin, Rich Collins, Dave Poche and Scott "Smitty" Smith — came up with the idea for a show that would highlight good music and good role models.
Teamwork and creativity comprise the foundation for the music and the show, which has won accolades and awards since it first came on the scene.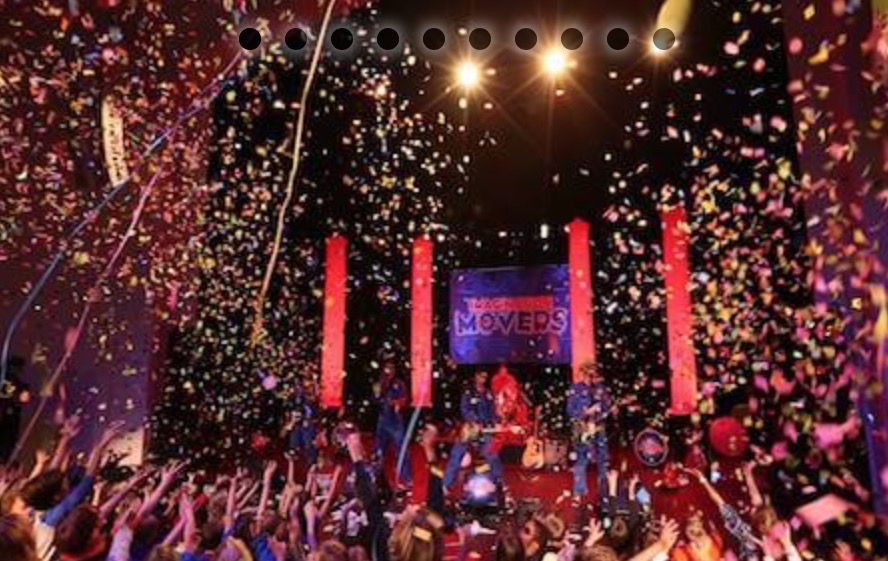 But The Imagination Movers are not solely studio musicians and TV show stars. For the last 10 years the Movers have been performing all over the world. Their show is so prop-oriented and visually compelling, they've been called the Blue Man Group for kids, but there is a real musical sensibility here.
The songs range from learning about socks in an appropriately named track called "Socks," to the very hip "Talking to the Baby," which is an appealing be-bop of a rock song, to the bluesy-psych-rap song "Mad Hatter's Tea Party." The queen of family music, Lisa Loeb, guests on "Butterfly Wings." The record's finale is a fun tongue-twister called #fuzzylittlecat.
"We work hard to create songs and concert experiences that bring parents and kids together to enjoy a shared experience," the band says. "On our tenth album, 10-4, we're happy to jump genres and themes to address everything from sock collecting and baby talk to the importance of treating all different kids of people with love and respect."
The show is a staple of the Disney Channel. The show has been translated into more than 20 languages. All episodes can be seen now via the Disney NOW App and On Demand through cable providers.
Previous albums include Licensed to Move (2015), Back in Blue (2013), Rock-O-Matic (2012) In a Big Warehouse (2010) and For Those About to Hop (2009)
Track List:
1. Socks
2. So Glad You're Here
3. Talking to the Baby
4. Mad Hatter's Tea Party
5. Butterfly Wings (featuring Lisa Loeb)
6. Is That Wrong
7. Stacking Game
8. Sunday Morning Song
9. Tow Truck (featuring The Durbulence)
10. Game On
11. Kindergarten Graduation
12. The Hiking Song
13. #fuzzylittlecat
Musicians:
Rich Collins – drums, guitar, bass, keys
Scott Durbin – keys, mandolin
Dave Poche – bass
Scott "Smitty" Smith – guitar
Guest: Lisa Loeb