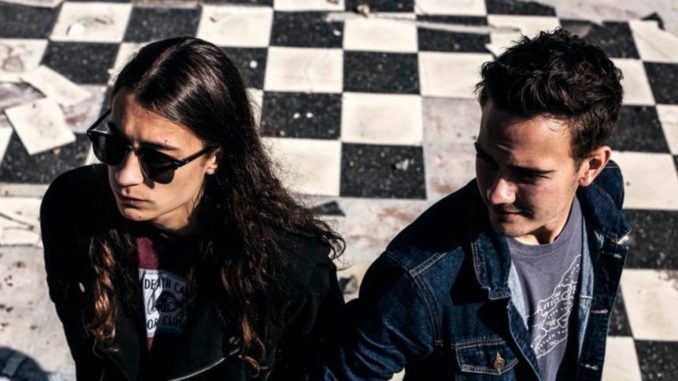 By DOTTIE PARIS
This is a pop band with heart. Two brothers, Brett and Bradley, blend Americana with rap and produce an astonishingly refreshing sound.
There's even a heavy banjo in this song, swelling to a crescendo with what sounds like a choir of rappers on the street, accompanied by violin. There's a little Imogen Heap-style electronic a la "Hide and Seek". Of course that record didn't do bad as the thinly disguised sample in Jason Derulo's top-selling "Whatcha Say" in 2009. It's truly unique and we look forward to hearing more from these talented brothers.
"We wrote this song from a very personal and emotional place," the brothers said. "While it represents a progression of sound for us, it also deals with things lyrically that we've only now been able to express as a band.

"'With My Eyes Wide Open' is our answer to those things we have experienced as brothers this last year," they said. "Changes in life, location, family, friends, and shows can be difficult or devastating sometimes, and we watch those changes with our eyes wide open. Those changes echo around in your brain whether you like it or not."
The song is a warning to be skeptical of the lullaby we are fed every day and every night.  Anything worth doing will be worth enduring hardships for so be prepared. But if only in life the hardships came packaged as nicely as this song.
"The biggest wars and the hardest moments for us are often not the ones people see, they're the ones we fight in our heads," Brother Brother said. "This song is our battle cry. If you're fighting too, this is for you as well."
Brother Brother Playing the East Coast
October 24th – Chestertown, MD – Washington College
October 25th – Thibodaux, LA – Nicholls State University
November 2nd – Syracuse, NY – Le Moyne College