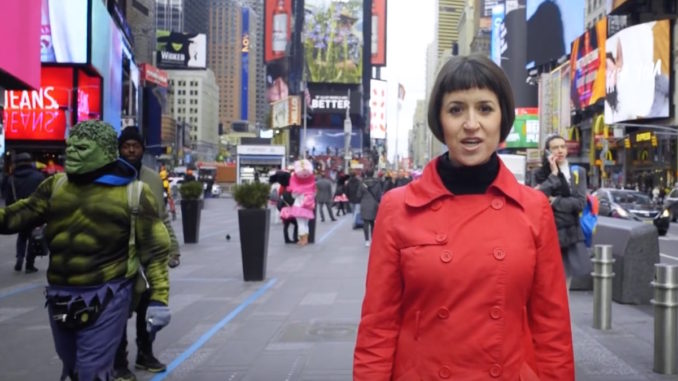 By DOTTIE PARIS
Miriam Waks' new album Tales From a Room is named wrong. It should be Tales From the World, as Waks uses a worldly approach to look at today's issues then make them great songs.
Recorded mostly in Nashville, Tales from a Room is the debut album from Miriam Waks and it's as beautiful as she is. Her style blends soul blues with country and rock, and it works.
All the songs on the album were written by Waks. Each of the songs on the album are different from one another in many aspects. The stories are disparate, the melodies are unique and each song is practically a different genre. Waks is an immensely talented musician who lovingly takes us with her on her journey out of her room and into the world.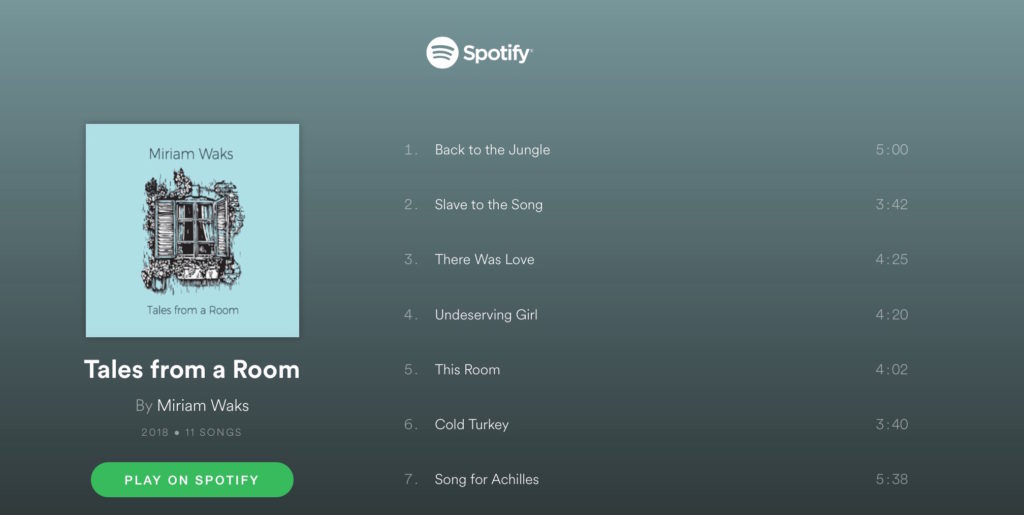 Waks is smart to lead with the single "Back to the Jungle," a textured take on living in New York City. It's more than a good song, it's a cozy insider view of how it feels to try to make it in The Big Apple. The video is worth playing several times.
Her songs have important meaning as she says "This Room" was inspired by Virginia Woolf's "A Room of One's Own," "Song for Achilles" is based on Madeleine Miller's 'Song of Achilles,'  "Revolution" addresses the political times of today and "Hey! Little White Girl" is Waks' take on being white.
Artist Name: Miriam Waks
Location: New York
Release Name: Tales from a Room
Release Date: Mar 20, 2018
Label: Independent
Producer: Brendan Harkin & Miriam Waks
Track List:
1. Back to the Jungle
2. Slave to the Song
3. There Was Love
4. Undeserving Girl
5. This Room
6. Cold Turkey
7. Song for Achilles
8. Revolution
9. What My Lovers Taught Me
10. On A Late Night Flight
11. Hey! Little White Girl
Musicians:
Evan Hutchings – Drums / Percussion (all tracks)
Michael Rinne –.Bass (all tracks)
Mason Embry – Piano / Keys (all tracks)
Brendan Harkin – Guitars, Arrangements (all tracks)
Tribal Baroque – (Lila'Angelique and Thoth) – Violins, Vocals (Track 2)
Wanda Vick – Fiddle (Tracks 2, 3, 5, 10); Mandolin (Tracks 2, 3, 5); Dobro,(Track 9)
Jeff Taylor – Accordion (Tracks 5 & 10)
Phillip Keveren – String Arrangement (Song for Achilles)
Song for Achilles Strings:
David Davidson – Violin
David Angell – Violin
Monisa Angell – Viola
Sari Reist – Cello