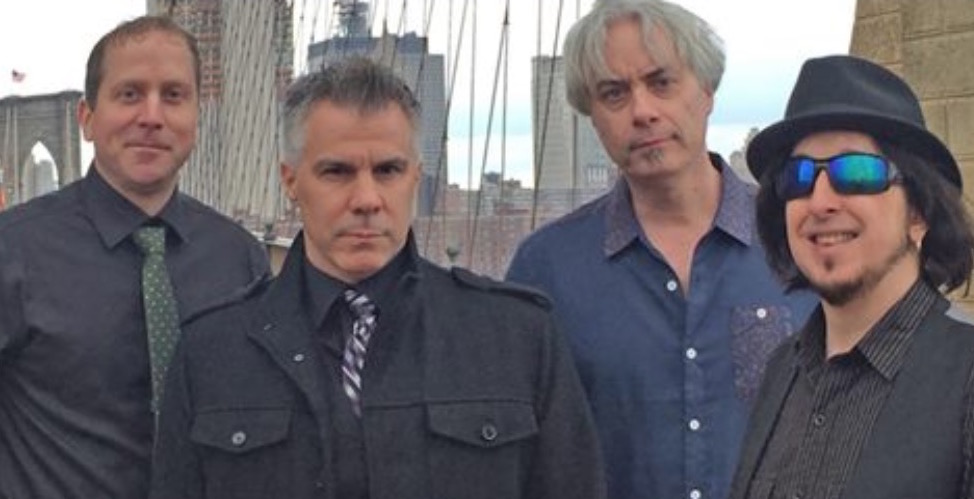 By DOTTIE PARIS
The Giant Flying Turtles, know how to rock — Brooklyn style.
With their new album, Waltz To The World, they present a modern sound that covers a lot of genres but it's clear they are influenced by some of the classics.
The band is comprised of Calvin Bennett on vocals, upright bass and cello, Jim Toscano on drums and cajon, Johnny Young on vocals, piano, keyboards, acoustic and electric guitars, and percussion and TJ Jordan on guitars and vocals.
The experimental yet traditional sound incorporates the sounds and emotions of New York City with middle America music with hard driving rock and prog.
Flying Turtles Young and Bennett
Young and Bennett started playing as a duo in bars around Brooklyn. Soon they met drummer Toscano and the chemistry between the three was obvious. In 2016, virtuoso guitarist Jordan joined the group making the sound complete.
The Giant Flying Turtles have teamed with several different creative partners.
"Raven Hair" is featured in the film festival favorite One Wall – Kings of Coney Island, the story of handball champion Joe Durso.  The film has won accolades around the world.
"Keep My Dream Alive" was selected for the theme song for the film Shining In The Dark.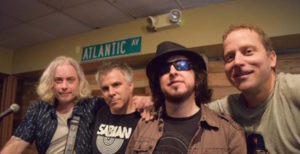 Check out their Facebook page.
The band has a robust sound, like there's a party going on around them all the time.  The sound incorporates swing, blues, country rock and progressive rock.