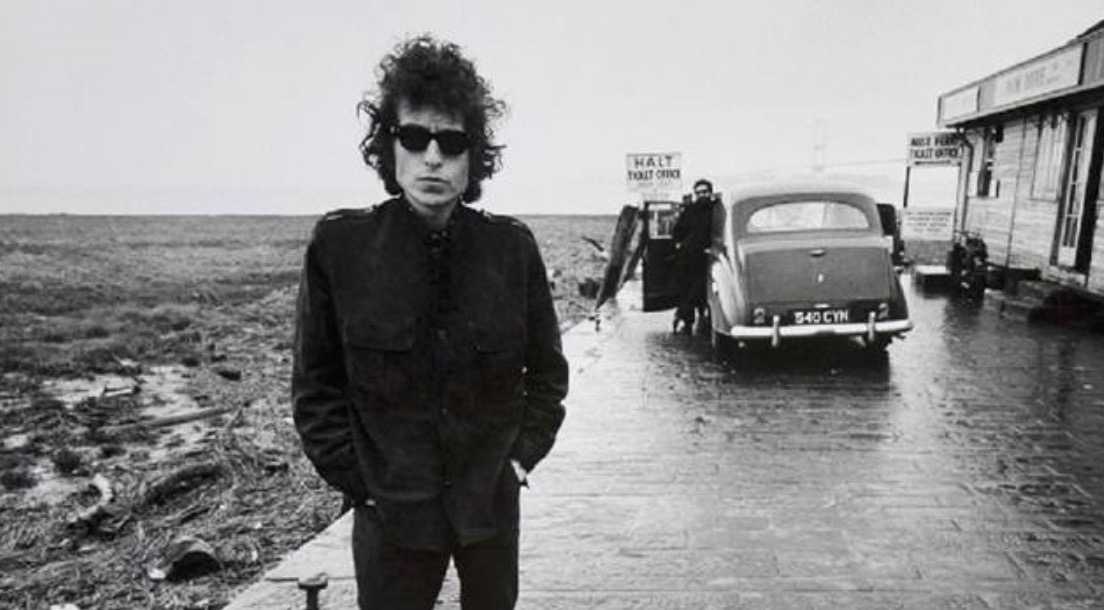 By JOHN DALY
Bob Dylan says he never met Hubert Humphrey, he likes Iggy Pop's album, Apres, and watches I Love Lucy non-stop when he's on the road.
Those are some of the insights the grandfather of American Folk and Nobel Prize winner said in a rare interview published on his website.
Dylan's previous albums of classics, Fallen Angels released last year and Shadows in the Night, from 2015 were hits that earned GRAMMY Award nominations for Best Traditional Pop Vocal Album.
On the eve of the release of his 3-album collection called Triplicate, (March 31) Dylan reflects at length with interviewer Bill Flanagan. For the full interview go to Bob Dylan's website.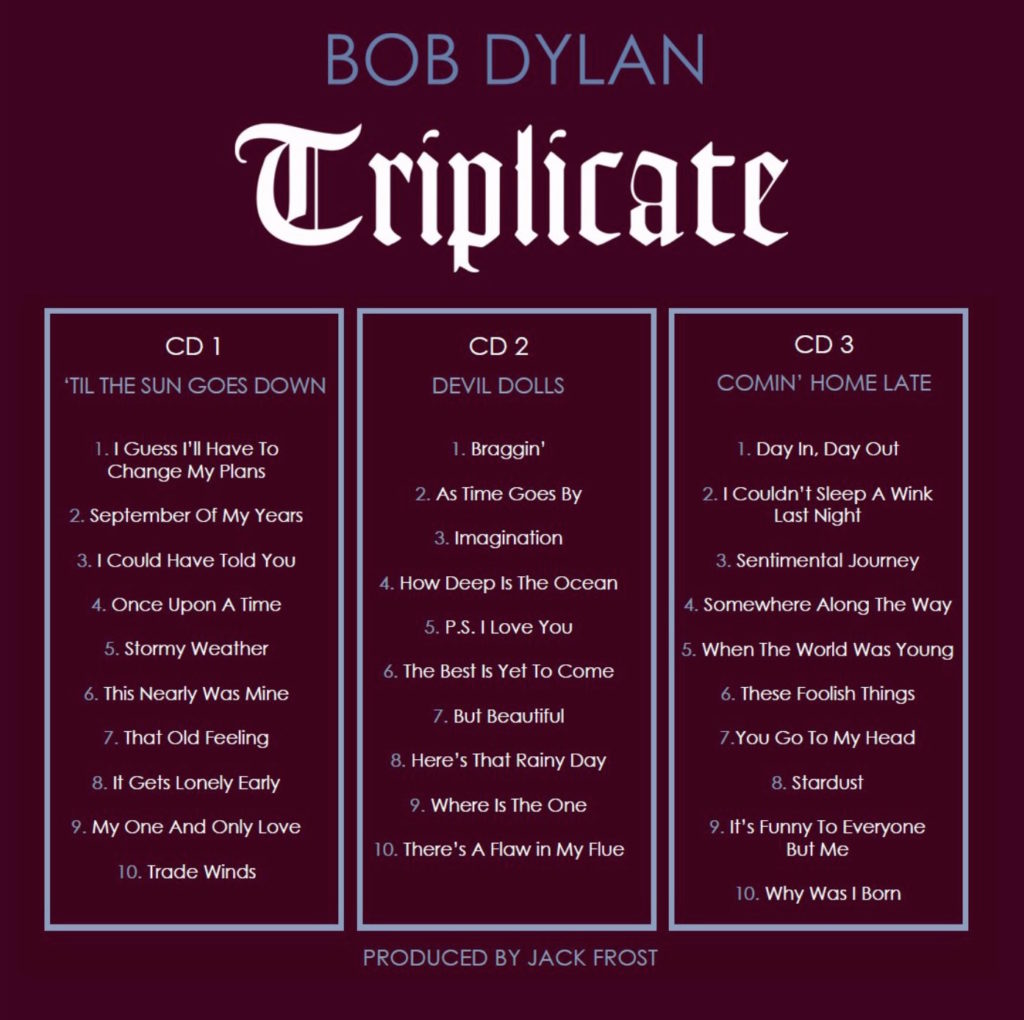 Has performing these songs taught you anything you didn't know from listening to them?
I had some idea of where they stood, but I hadn't realized how much of the essence of life is in them – the human condition, how perfectly the lyrics and melodies are intertwined, how relevant to everyday life they are, how non-materialistic.
Up to the sixties, these songs were everywhere – now they have almost faded away. Do they mean more to you when you hear them now? 
They do mean a lot more. These songs are some of the most heartbreaking stuff ever put on record and I wanted to do them justice. Now that I have lived them and lived through them I understand them better. They take you out of that mainstream grind where you're trapped between differences which might seem different but are essentially the same. Modern music and songs are so institutionalized that you don't realize it. These songs are cold and clear-sighted, there is a direct realism in them, faith in ordinary life just like in early rock and roll.
It's hard not to think of World War II when we hear some of these. You were born during the war – do you remember anything about it?
Not much. I was born in Duluth – industrial town, ship yards, ore docks, grain elevators, mainline train yards, switching yards. It's on the banks of Lake Superior, built on granite rock. Lot of fog horns, sailors, loggers, storms, blizzards. My mom says there were food shortages, food rationing, hardly any gas, electricity cutting off – everything metal in your house you gave to the war effort. It was a dark place, even in the light of day – curfews, gloomy, lonely, all that sort of stuff – we lived there till I was about five, till the end of the war.
Between the Depression and the war, people had to swallow so much pain that songs that might sound overly sentimental to us had tremendous resonance. A line like "as a man who has never paused at wishing wells" – it might sound corny to people who haven't lived too much. Can you get inside these songs in your 70s in a way you might not have been able to in your 20s and 30s?
Sure, I can get way inside. In my 20s and 30s I hadn't been anywhere. Since then I've been all over the world, I've seen oracles and wishing wells. When I was young there were a lot of signs along the way that I couldn't interpret, they were there and I saw them, but they were mystifying. Now when I look back I can see them for what they were, what they meant. I didn't understand that then, but I do now. There is no way I could have known it at the time.
When you see footage of yourself performing 40 or 50 years ago, does it seem like a different person? What do you see?
I see Nat King Cole, Nature Boy – a very strange enchanted boy, a terribly sophisticated performer, got a cross section of music in him, already postmodern. That's a different person than who I am now.
For more on Bob Dylan's remarkable insights see his website, BobDylan.com