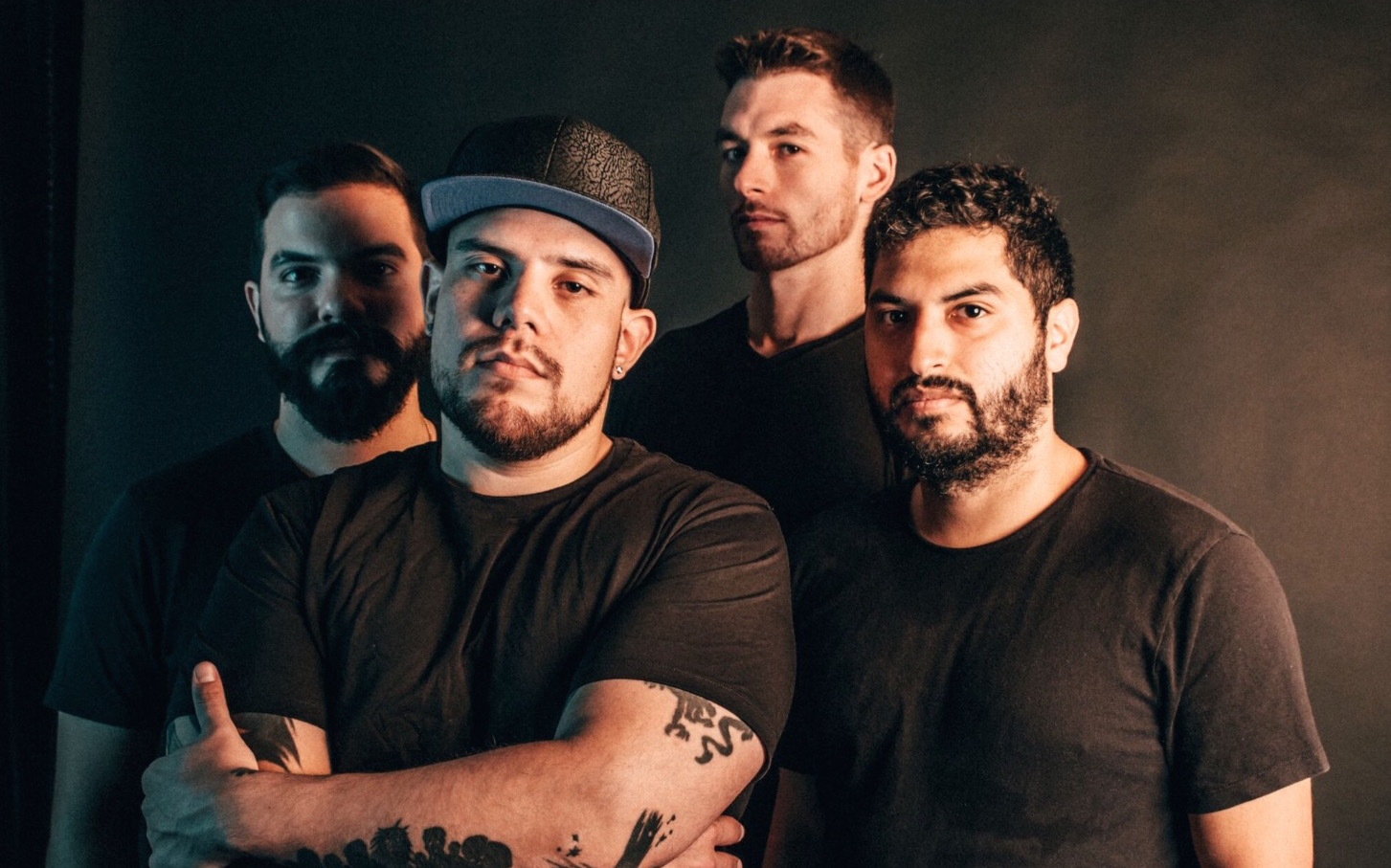 By JOHN DALY
When you hear the new single, "Might As Well" by Xombie, you might just want to go jump off a stage. But you better do it before Xombie's concerts get so packed that you don't get a turn.
"Might As Well" is the first single from the Xombie upcoming album Super Cell, to be released June 2.  And these guys really know how to rock.
New York City Connection
Xombie is from New York City and they're not fooling around with their style: They're covering all the bases infusing punk, hardcore and rap. They're the most fun since the Bad Brains. Stay tuned for the release of Super Cell and try to catch a show.
Formed in New York City in 2010, Xombie is Atom Crews on lead vocals, Roy Galvan on guitar and vocals, "Cadillac" Mike Martabano on bass and Eric Castillo on drums and vocals. Xombie will be a household name if your household likes hardcore.
Might As Well
The single, produced by Eric Castillo and John Naclerio (Nada Recording) is crisp and clear on all platforms, which in today's world is an accomplishment in itself.
The guys are pretty stoked about their success. Xombie has supported acts like He is Legend, Maylene and the Sons of Disaster, Butcher Babies, Rittz, (Hed)PE, Like Moths to Flame, Otep, Dope, Bobaflex, Psychostick, Wu-Tang Clan's Cappadonna, Apathy.
The group got almost 100,000 streams on Spotify last year. Their "Excuse Me Miss" video premiered on MTV-U in 2012.
How do they do it in such a tough genre? They raised $11,000 on Kickstarter in 2012.