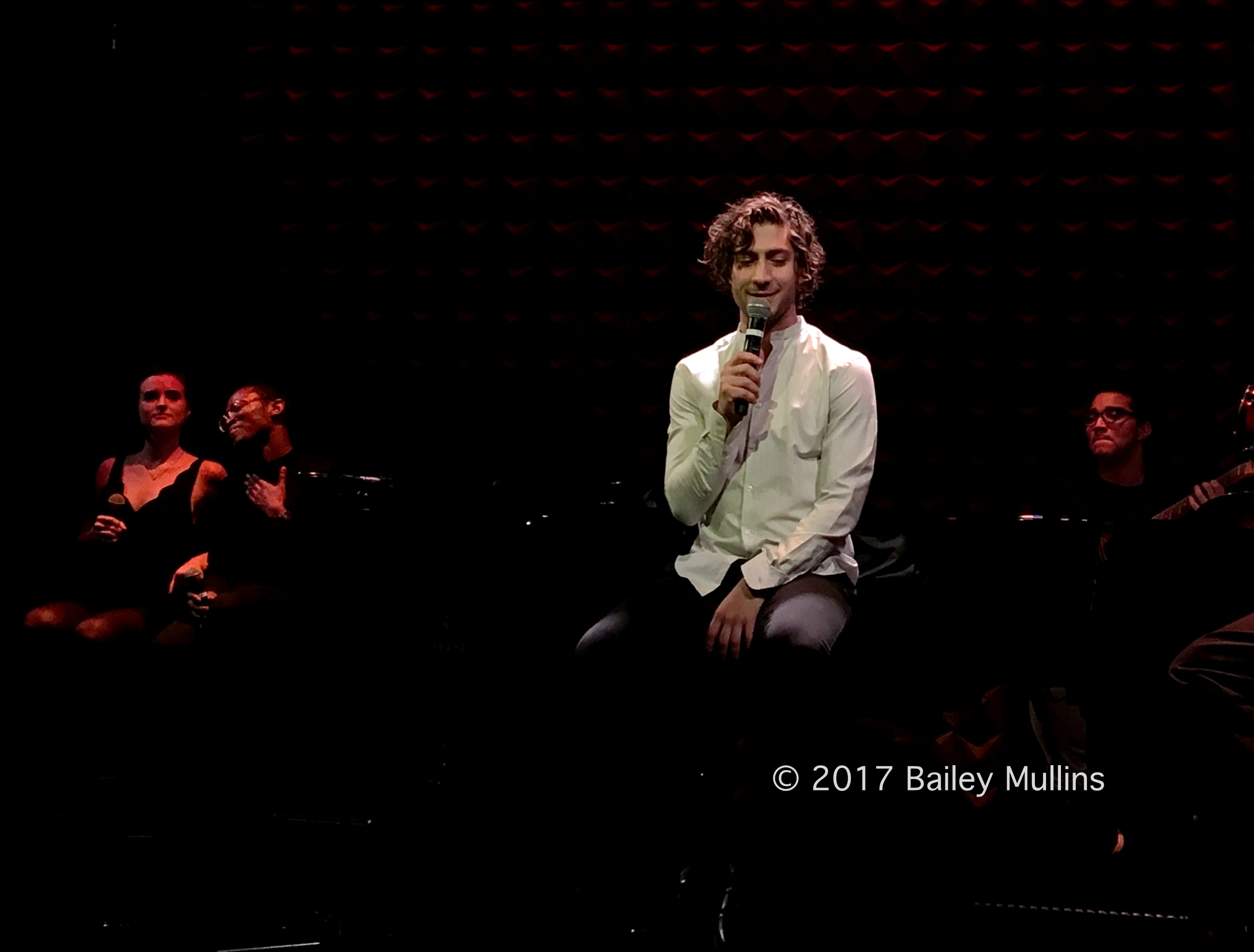 New York Songwriter Impresses at Joe's Pub
Photos and Review By BAILEY MULLINS
Adam Bonomo, a NYC- based songwriter, pianist and producer, celebrated the release of his debut album, Phases, with an hour-long intimate show at East Village standby Joe's Pub.
Going through the album's tracks, Bonomo showcased his strong vocals and ability to capture a room. His habit of introducing each song before playing gave the audience understanding and connection to the music.
Bonomo at Joe's Pub
Bonomo, on piano and vocals, was joined on stage by a bassist, a drummer, two background singers, and guitarist, friend and longtime musical partner Andrew Renfroe. They started the show with "Redshifted," a chanty song off Phases with blues hooks and Southern gospel influences. The band asked the crowd to join in for "Water," a soft, folk-inspired track with lyrics that are easy to sing along to.
Taking a pause from his original music, Bonomo performed a mashup of The Beatles' "Yesterday" and "Blackbird," adding his own upbeat twist and jazz riffs.
The rest of the band quieted for a duet performance of another song off the new album, "Repeating," by Redfield and Bonomo. Bonomo closed out the show with "Baby's Alright," which he described as a lullaby written from a child's perspective, with the central message that everything will be alright if you work hard enough.
Bonomo's debut album, Phases, is available for purchase on Bonomo's website and for streaming on Spotify.
Check out Bonomo's video for "Water" here: