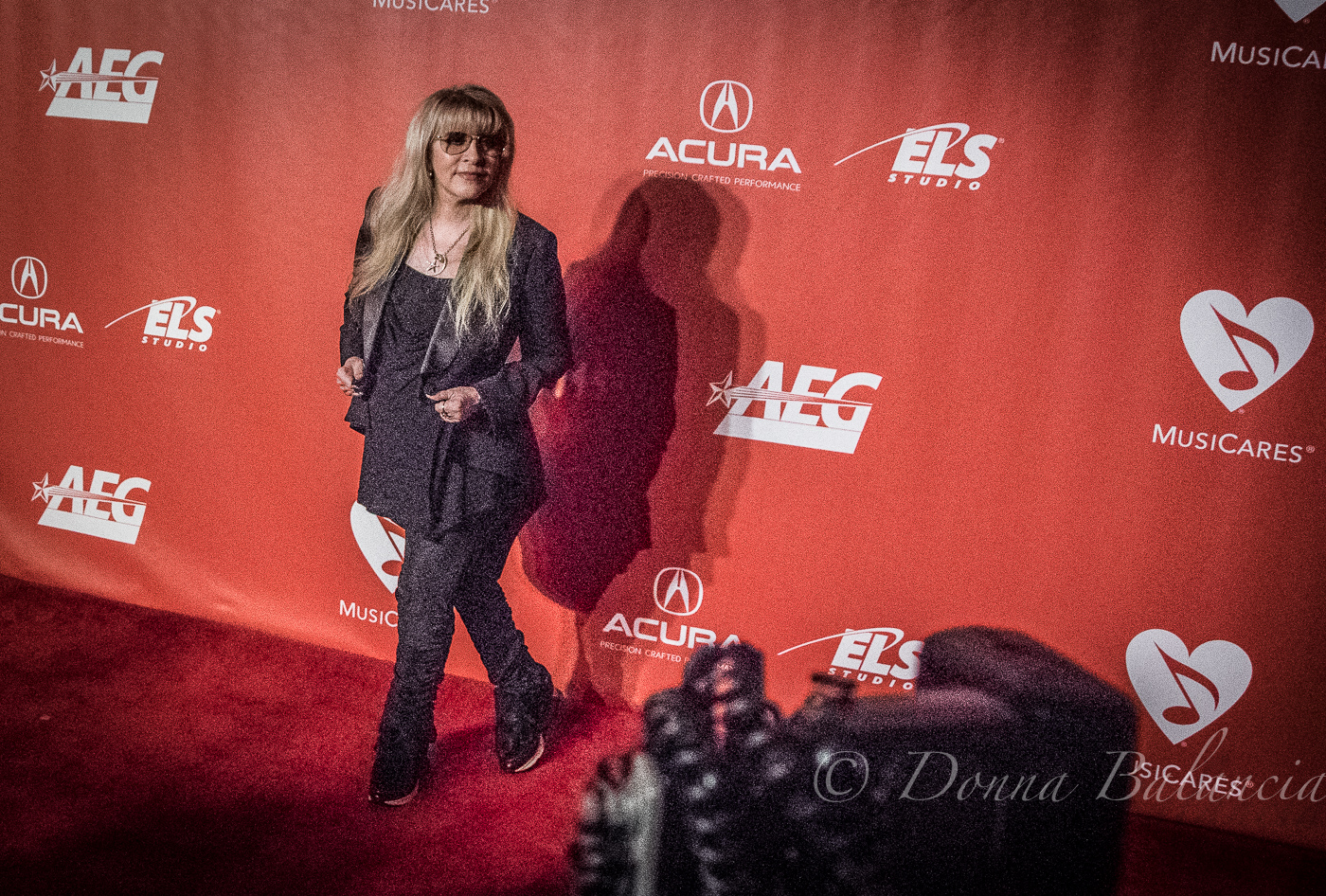 By DONNA BALANCIA
Tom Petty may have been the star of the show, but music news was fast a furious on the red carpet at the MusiCares Person of the Year party honoring Tom Petty.
Everyone from Stevie Nicks and Gary Clark, Jr., to Taj Mahal stopped to chat on their way to their performances, mentioning new projects, tour news and their Tom Petty stories.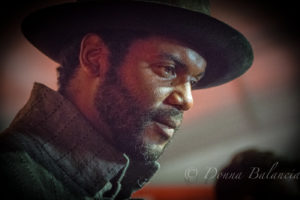 Gary Clark, Jr.
How does Gary feel about being credited with owning the direction of where the next generation of blues is going?
"I take that responsibility very seriously," he said. Regarding his latest works he said he came up with the idea to really focus on music. "I thought, 'I'm going write about music,' he said. 'I was listening to Curtis Mayfield and Bob Marley and thought, 'This is my healing.'"
Gary's gorgeous wife, Nicole, said she had no qualms about dating a musician, "My father played music," she said. She said that Gary came to her home saw the grand piano and sat down and started to play without ever having played piano before and that won her over.
But it's typical of his personality, she said.  Meanwhile, Gary advised that if you want to find true success, and not just score the financial victories, musicians need to be honest.
"You have to stay true to yourself," he said. "Stay true to what's in your heart and don't let anybody derail you."
John Poppo, Chairman of the Board for The Recording Academy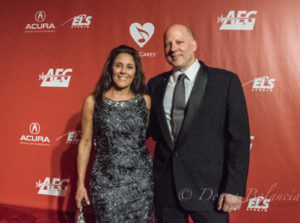 John said he couldn't be happier about the direction MusiCares is going.
"It's the best thing we do, it's the most important thing we do," he said. "This is a feel-good night to raise money and awareness." Musicians can always come to MusiCares when the chips are down, when their health goes south or if they need help paying the bills because of an illness.
"They come to us confidentially," he said. "We might pick up a mortgage payment or rent.  With Hurricane Katrina we gave more than a million dollars down there. Most of the musicians lost everything."
As far as Tom Petty as a selection for Person of the Year?
"He has a catalogue of songs that can be be interpreted by other artists — and he said yes!"
Taj Mahal
The Blues legend, is not above teaming with younger cats. He told us he's got a new collaboration with Keb Mo' in the works.  "It's not at the stage where it has a name," he said, so right now we're calling it "Taj Mo."  When asked how do musicians on the rise keep the faith he said simply: "Ignore the naysayers."
Jeff Lynne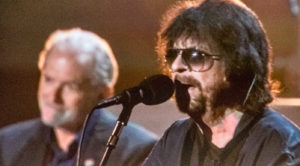 Electric Light Orchestra wouldn't have the prolific history without Jeff Lynne, who said Tom Petty has played a big role in his life as a friend and colleague. "He's a great guy," Lynne said. And though he was to sing the triumphant Petty song "I Won't Back Down," he didn't care to comment on his political affiliations. When asked about his latest projects, he told EastCoastRocker.com he wasn't working on anything and that he would be coming out with an album "eventually."
Stevie Nicks
The songbird Stevie Nicks couldn't say enough nice things about her pal Tom Petty
"He's my B-F-F-F-F-F-F-F-F-F!" she said.  She told us she jumped at the chance to celebrate him Friday night. "When we met, I felt we would be friends forever," she said. "He tells people that in the late 1970s I insisted on being in his life and I did. I asked him if he ever considered having a girl in the band and he said 'No girls allowed.' But he did let me come on the road in 2007."
Stevie said her favorite music is Joni Mitchell and she's been inspired by how Mitchell phrased her songs. When asked about her current tour with Chrissie Hynde, Stevie had nice words. "We're having a great time and when we finish we're going on a comedy tour!"
Cage The Elephant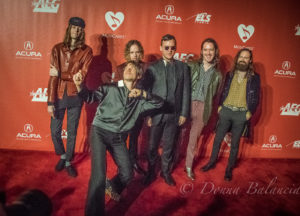 Nick Bockrath of Cage The Elephant said it's been a tough road for the rockers and he says young bands today need to persist.
"It's a tough period for rock, but we broke through," he said. "It's all about persistence and hard work. It's a tough time for rock bands.
"We're so thankful," drummer Jared Champion said. "Go to band practice and write."
"Go on tour, play to the one bartender in the place, play to your mom if you have to," Nick said. "You have to do what it takes and it's about doing what you love."