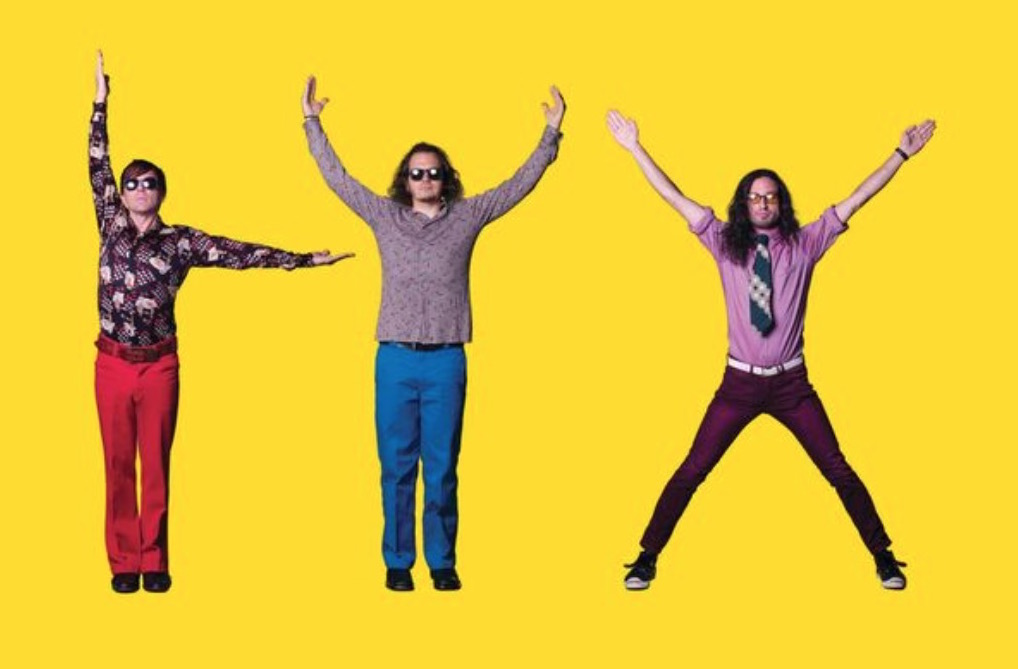 For Luxury Mane, It's all About Excellence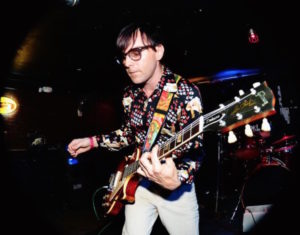 By DONNA BALANCIA
Indie rock band Luxury Mane has released a new album called Lux Runnin Out but it's clear these shoegazers' luck is only just starting with music like this.  This recording is amazing.
Lux Runnin Out is a new-wave type indie sound that captures the mood of today while also bringing a welcomed familiar sound of the 1980s.  This music makes reviewers extremely happy and is proof that creators in the new wave genre are still out there producing beautiful work.
Luxury Mane hails from St. Pete, Fla., — which has been quietly building a reputation for nurturing indie artistic talent paced by Luxury Mane and fellow musicians and creatives. The band is comprised of the outstanding songwriter-vocalist-guitarist Billy Summer, Kyle Lovell on drums and Aaron Nelson on bass. Lux Runnin Out  is recorded by Summer and Nelson and mixed by Summer and Eric Stamile. It was mastered by the dynamic Timothy Stollenwerk at Stereophonic Mastering in Portland, Ore.  Stollenwerk is another one with immense talent worth checking out.
Luxury Mane isn't exactly a newbie; the band has played with Diarrhea Planet, Jay Reatard, Monotonix, The Lemonheads, Natural Child, and many more.  It is definitely no surprise they've been awarded numerous Best of the Bay Awards (Tampa, Fla.) by Creative Loafing.
The notable predecessor to Luxury Mane is the band The Semis, which gained a serious reputation in Tampa as one of the outstanding bands on the East Coast.
Not only do we recommend a listen and a purchase of the new music, but there are albums that these guys have put out that are equally excellent, Gold Standard (2014) in particular.  Other excellent recordings by Luxury Mane are Natural Beauty (2013), Isn't This Great? (2015) on cassette with Wiener Records, and the latest release Lux Runnin Out.
Unfortunately for us, Luxury Mane doesn't tour. But their music has been featured and heard on networks such as Bravo, VH1, The Sundance Channel, Showtime, and ABC. The song "Youth Envy" was the theme song for the AOL web series Act Like A Musician, and the song "Curtains" was recently used in the Showtime series The Affair. 
While they may have been influenced by some of the greats, Luxury Mane blows doors off many of the other shoegazey bands out there. Their use of melody and upbeat tempos lends a vibrance that pulls the genre off the floor and uplifts. With this band, there are excellent drum riffs, super interesting basslines and amazing vocals and lead guitar.
Above all, the songwriting by Summer is outstanding.  It's clear his influences are the more eclectic of the genre, and he has taken sounds of retro new wavers like Sad Lovers and Giants, New Order and The Cure and has made them his own.  There's a lot of style here. And Luxury Mane doesn't seem to take itself too seriously, adding a good sense of humor to their cool and artsy aura.
Luxury Mane doesn't tour, which is unfortunate for us, but why spoil a good recording band with physical obligations? Seems the guys enjoy the recording process more than anything. Lux Runnin' Out is a sophisticated effort and it's clear our luck has not run out because we get to hear their excellent music.
Tracklisting:  1. Got A Need
2. Julian
3. Eating A Milky Way Tonight
4. The Bay
5. Hard To Be Easy
6. Alex Van Halen
7. Funny Feeling
8 Things In The City
9. Medical Mind
See related reviews: Sad Lovers and Giants at The Echoplex, Peter Hook and The Light at The Fonda, The Cure