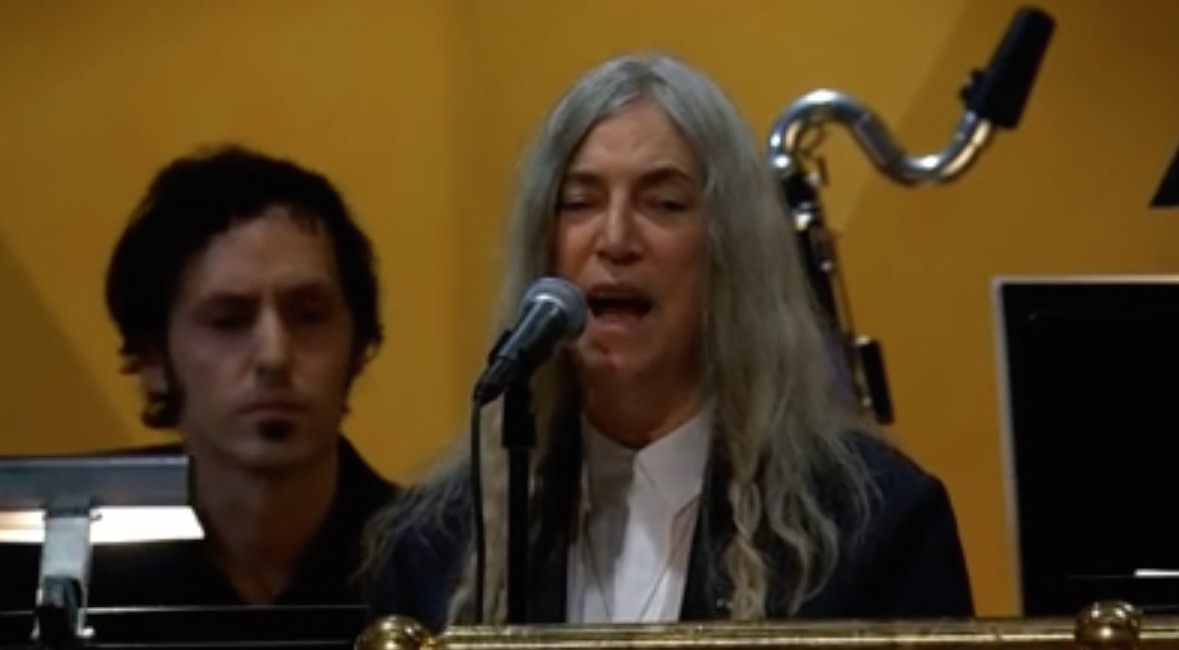 By JOHN DALY
You know it's not just you when even Patti Smith has a bad day.
Smith had to halt her performance to the Nobel Prize Award Ceremony in Stockholm and apologize to the tuxedo-clad royal audience for a flub in the words to Bob Dylan's "A Hard Rain's A-Gonna Fall."
Smith, who will be 70 on Dec. 30, was there in place of Dylan, who said he had a scheduling conflict. Dylan won the Nobel Prize for Literature.
Blame it on the Mercury Retrograde, blame it on nerves. The godmother of punk who has graced many an alternative venue and has played with everyone from the Ramones to the Sex Pistols showed humility in her apology to audience members, who applauded.
"Even a superstar like Patti Smith can get a bit nervous performing for an audience like this… More than one tear was shed," said the announcer.