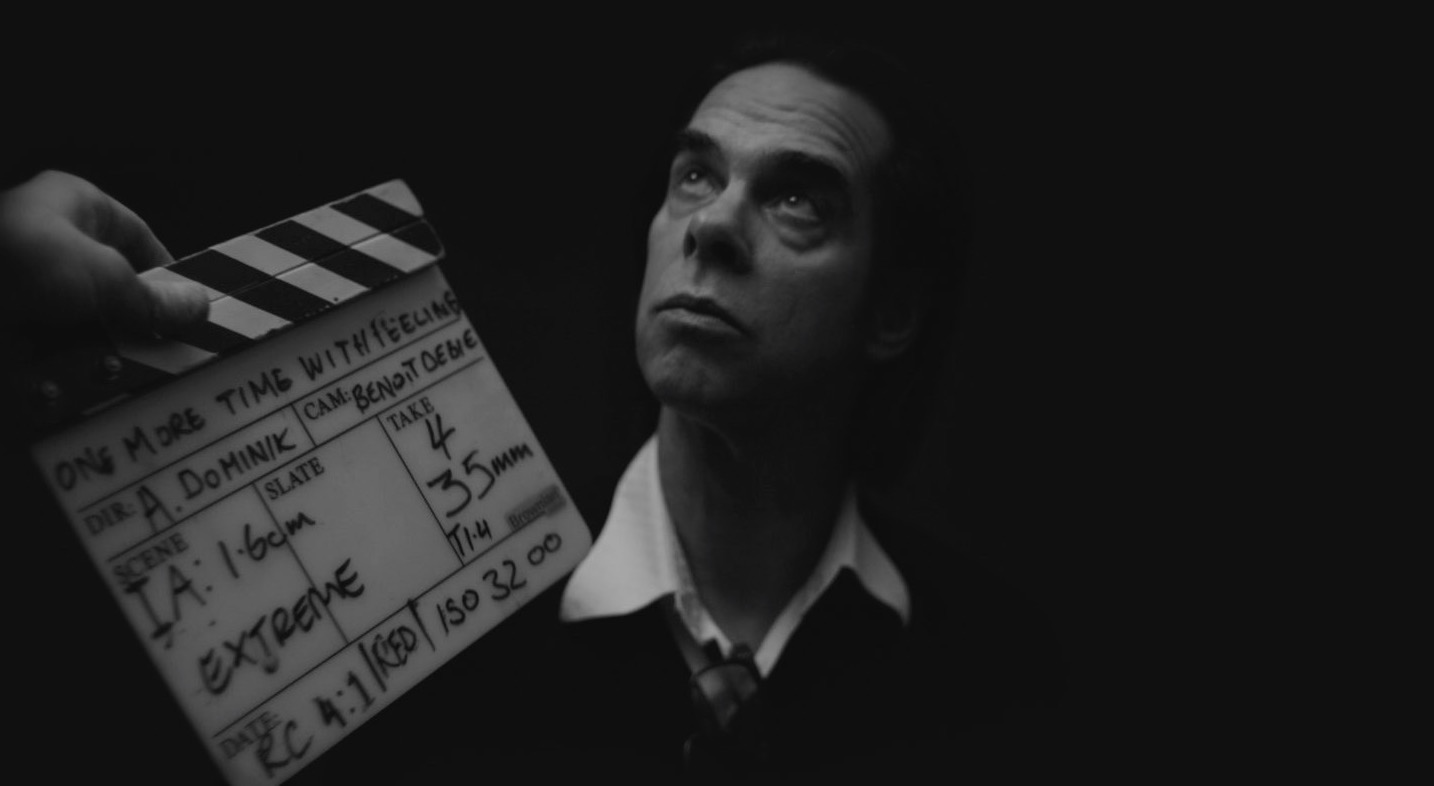 Review By CRAIG HAMMONS
One More Time with Feeling is a dark emotional black and white film about the making of Nick Cave and the Bad Seeds new album Skeleton Tree.
This is not your normal album or film by any means. It comes after the death of Nick's 15-year-old son, Arthur, who died after falling off a cliff near his hometown in Brighton. The film was originally going to be performance-based but the director Andrew Dominik wanted to look into the tragic and sensitive background of the writing and recording of the album. Cave did the film to address any questions and to avoid the press for his new album Skeleton Tree.
The film is very touching at times and even a tear-jerker as we watch Nick Cave try to explain how he made it through the darkness to record which may be his best album yet. He says: "Time is elastic. We can go away from an event but at some point the elastic snaps and we always come back to it."
Skeleton Tree is very raw but complex, revealing, yet personal. The meat of the songs have been stripped away to let the emotion and lyrical content be strong and prominent. In between footage of the band's album performances are in depth interviews and candid shots with Cave's narration of thinking about the aspects of what happened. Cave says: "What happens when an event occurs that is so catastrophic that you  just change … You change from the known person to an unknown person."
At the start of the film and the album's first track "Jesus Alone" we see Cave laying down the eerie vocal track. His writing partner and mystic bandmate Warren Ellis create a true Nick Cave sound while sounding like nothing he has ever done before. As Cave sings "With my voice I am calling you," we hear his plea for closure. Most of the time on screen Cave seems shattered when he says "Imagination needs room to breathe and when a trauma happens, there's just not room to breathe."
Dominik and his crew do a good job at capturing the eight beautiful and stripped down songs that make Skeleton Tree. Each song is showcased with a full live run through. Towards the end of the film the camera follows him as he heads home from the recording studio. The film and album is a fragile and true testament to an artist working his way through darkness and heartbreaking loss. Cave left Skeleton Tree in a primitive and raw state but says: "There is something about the naked nature of these songs that have Arthur in them."
The film ends with him and his wife Susie deciding to be happy and the last shot "In Loving Memory, Arthur Cave." The credits roll and we realize we have just seen how hard it must have been to make this film.
One More Time with Feeling
Directed by: Andrew Dominik
Returns to Theaters December 1
Skeleton Tree
Nick Cave and the Bad Seeds