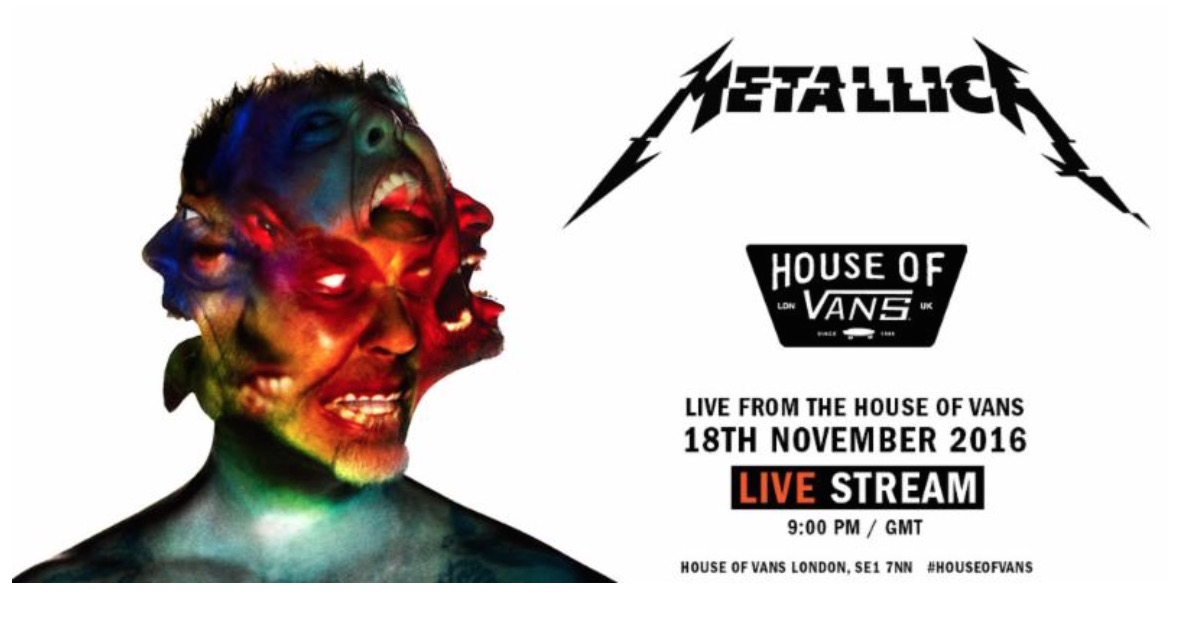 Metallica will celebrate the launch of their eleventh studio album Hardwired…To Self-Destruct with a very special performance that will be live-streamed on Friday Nov. 18.
The show can be seen at 4 PM Eastern and 1 PM Pacific time in the United States.
Sponsored by Vans, which touts 50 years of "Off The Wall" heritage in action sports, art, music and street culture, the Metallica live stream will broadcast from House of Vans London.
Expect to see live performances of songs from the new album as well as a slew of classics from the Metallica back catalogue and you can catch the entire performance courtesy of the live stream live at www.houseofvanslondon.com