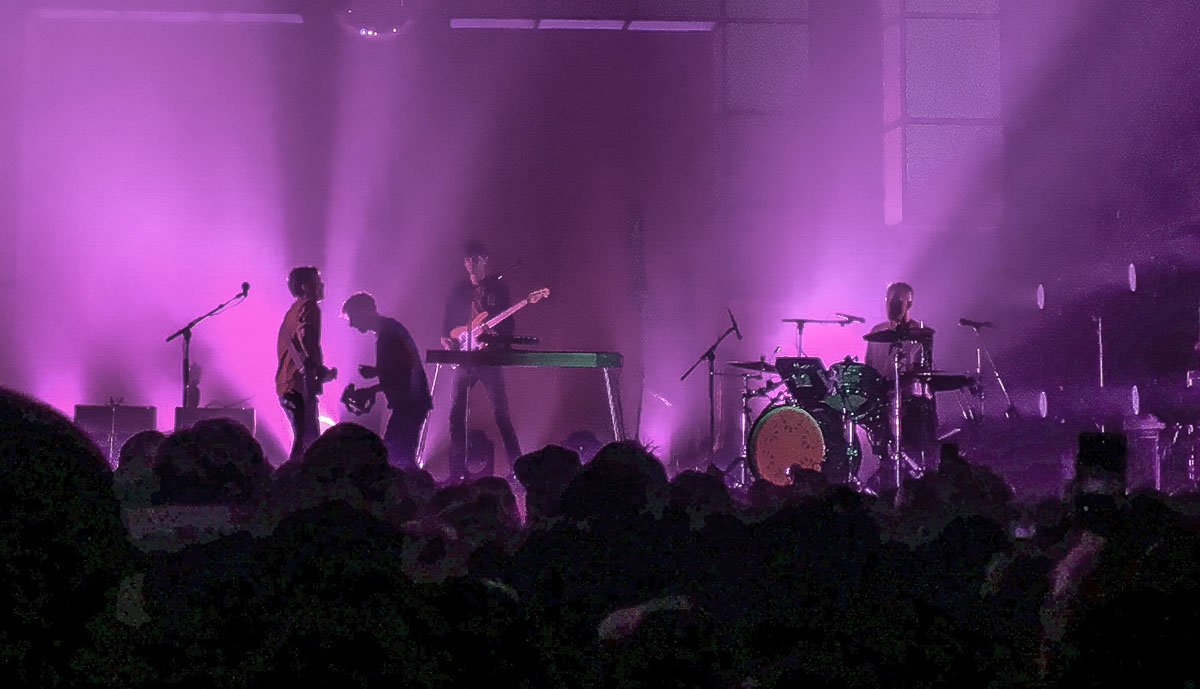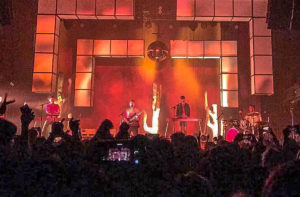 UK Band Impresses With New Album 'How to be a Human Being'
By BAILEY MULLINS
EastCoastRocker.com
Glass Animals, a UK-based synth/indie/rock/pop quartet, played the first of two NYC shows on their U.S. tour to a sold-out audience at Manhattan's Terminal 5.
Glass Animals Festival Power
The band released their sophomore album, How to be a Human Being on August 26 to overwhelmingly positive reviews. Their triumphant return to T5 is a testament to their success in the live arena.
The influence of Glass Animals' past two years on the festival circuit is clear in their performance. Every song was a hyped, elevated version of the album's tracks, with rhythmic builds leading to crowd-pumping drops. The lighting and production added to the rock-show-meets-EDM atmosphere.
The band opened with "Premade Sandwiches," a short, spoken rap track.
The seamless flow of songs included favorites off 2014's ZABA including "Gooey" and "Toes," and a scattering of songs off the new album including "Season 2 Episode 3," "Life Itself" and "The Other Side of Paradise." They closed their set with their always-popular cover of Kanye West's "Love Lockdown," and the angry, bizarre anthem "Pork Soda."
The band Glass Animals has been popular with the fans since their debut, Zaba, which brought the group more than 7 million listeners on Spotify in 2015. With How to be a Human Being, the band continues its momentum.
You can stream Zaba and How to be a Human Being here.
Glass Animals is touring North America through December. Visit Ticketmaster for ticket info and a full list of upcoming shows, including in Los Angeles at The Greek Theatre on Sunday, Oct. 16.