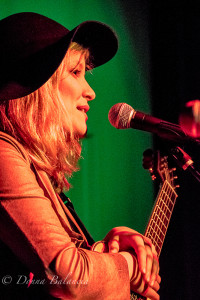 Finnish singer-songwriter Peppina, whose original music appears on a variety of films and commercials, is prepping for the SXSW Festival and has just come off a successful tour of the U.S.  She sat down with East Coast Rocker for a Question and Answer session.
How did you get involved with music?
I'm told I was 4 years old when I first told my mom I want to learn to play an instrument, and since there was a good music school nearby, I started with  classical training. I played flute for 11 years. But my true passion for music  started after getting my piano at the age of 10, that's when I started to play more contemporary music and writing my own songs.
When did you realize you wanted to spend your life making music?
As long as I can remember I've always wanted to spend my life doing something in the world of music, but it took some time for me to actually dare to make a living by just making music. When I was 16, I started to share my music online, and getting supportive feedback made me feel like I might actually have a chance to do something.
What are you planning for SXSW?
So far we have one show confirmed for March 19th at Stephen F's bar, but with these kind of festivals, most likely more will come as it gets closer. In any case I'm planning to work hard, meet a lot of people, play as much as I can and have fun with it – it's such an amazing opportunity, I can barely believe I'll be a part of it!
What is your neighborhood like at home?
I live 6min away from the center of Helsinki, the capital of Finland, but my neighborhood happens to be an island! It's very safe and peaceful there, the ocean is always near and there's a lot of nature… I love it, but I'm really happy it's close to the center, 'cause there's really not much to do there and I would've gone crazy growing up if I didn't have access to the city!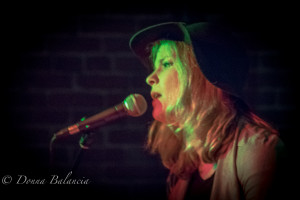 What inspires you?
People who are passionate, have a dream and are brave (and crazy) enough to keep seriously trying to make it true.
What do you dislike?
People who say they are seriously trying to make a dream come true, but aren't willing to truly work for it, never catch the chances they get and then just blame it all on their luck. That and this Finnish salty liqourice candy called 'Salmiakki'.
What is your favorite hobby other than music?
I've been so busy working that haven't really had much time for hobbies lately, but I live to draw weird comic-characters to relax. At some point I thought I might go into drawing professionally!
What bands do you like, what musical artists do you admire?
Regina Spektor is one of the artists who really changed how I listened to music, and inspired and pushed me to challenge myself in songwriting.
What is the future of music in your opinion?
It looks like we're going to a more organic direction, more real instruments in productions, and kind of a 'less is more' feel… I don't really know, but I hope I'm right!
Regarding your song, "What You Are Will Show" – are you afraid this will happen to you in the future?
That's actually one of my motivations to keep fighting on in this crazy business – the LAST thing I want is to have regrets, or to feel like I gave up or didn't try hard enough. Also:
Did you grow up learning English? If not, how difficult was it to write your songs in English?
In Finland we start learning English in school at the age of 9, but since all of the TV shows and movies are in original language (and most of them American), I started learning as I started watching TV. To be honest, I think that's how mostly I learned it. But there's definitely a big difference between how I write in English and how I write in Finnish. Since English isn't my first language and I don' know it perfectly well, I often have to be a bit more straight forward with my lyrics, I can't hide behind fancy metaphors and such!