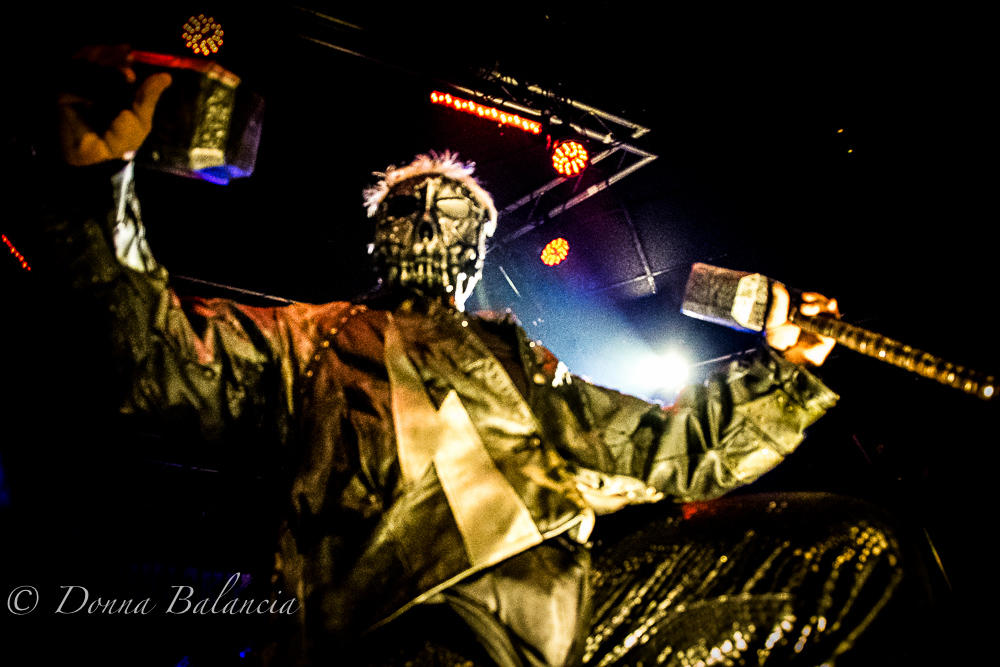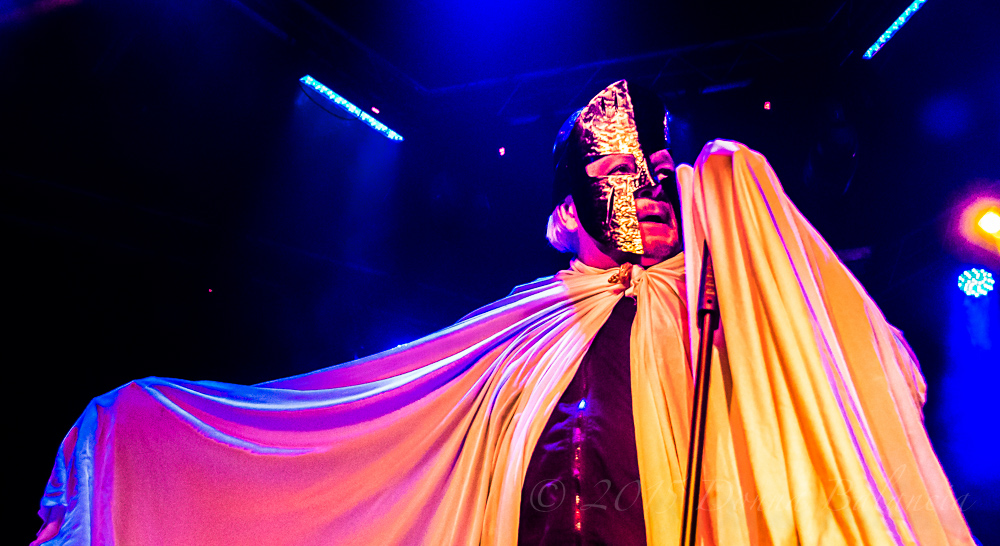 By DONNA BALANCIA – Jon Mikl Thor, larger-than-life star of the acclaimed documentary "I Am Thor," is the consummate performer.  In his film, he trudges through troubles and triumphs, bringing his hammer-wielding, sheet-sporting rock show to the masses.
He has a dream: To inspire by performing his music for people around the world.
Thor's been through a lot in the many years he's been performing — whether as a bodybuilder in his early days — or as bodyrock metal music artist.   It's hard to classify Thor today.  He's been married and divorced, hit the high notes and the low.  One low point was documented in the film when he lost all his onstage gear: The hot water bottles he blows 'til they explode, his cinderblocks, swords, hammers and trusty skull belt.  But he still carried on.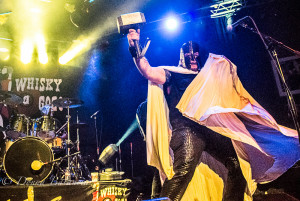 As evidenced at the Whisky A Go Go last week, Thor puts on a hell of a show for new fans as well as headbangers, and dedicated fans who trekked from as far away as Europe to come see him and get an autograph.
True — as one of the gals in the film tells the pudgy warrior-god to his face —  he does look a little different than in his younger days.  But that doesn't keep him from getting out on the stage and really enjoying himself and his fans, who eagerly climb over each other to shake hands, make fists or arm wrestle with the gentle giant.
The film is a work of art that has been in the documentary category of some of the biggest film festivals around the world.  Director Ryan Wise spent years on the road with Thor and captured moments that not only make the viewers laugh, but makes them feel empathy.  The viewers want Thor to succeed.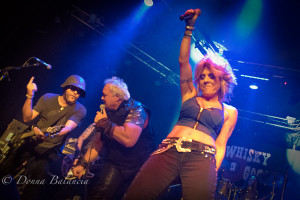 Chris Ward, who scored the film, said there were some terrific people involved in this movie — many of whom went uncredited.  Others contributed time and some contributed money to get the film out there.  And there is no surprise the film won critical acclaim from reviewers and festival goers en masse.
But to see the film with a live performance afterwards by Thor himself is an unbelievable experience.  It is a show of genuine joy.  OK, so when we went, he didn't do his bar-bending bit and he typically has some shows of strength that involve cinderblocks, but he enthusiastically reaches his audience and is consumed by them.  They want to believe in him.
At a recent performance at the famous Whisky A Go Go on the Sunset Strip, he overcame a wardrobe (white sheet) malfunction, though still in a mighty manner; hurled his microphone stand around; and did a loving duet with Betsy Bitch, who also was no slouch when it came to hammer-hoisting.  She's someone none of us would want to mess with, judging by her sinewy and strong build and attitude.  And it's clear there's a history between these performers who enjoy being up there  declaring war on each other.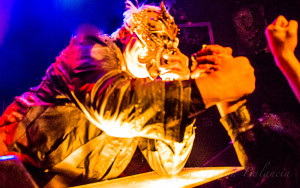 His collaborators are a mix of fine musicians and fans as his local band in Los Angeles were members of the well-known Streetwalkin' Cheetahs: Frank Meyer, Bruce Duff, Dino Everett and drummer Mike Knutson.
This is entertainment not to be missed.  The movie is a compelling look at the gritty life of a road-worn warrior-musician.  And combined with the live performance, well let's just say it's not your typical dinner theatre fare and it's definitely not for the faint of heart.
But if Thor can do it, dammit, so can we.  And hate him or love him — and most people come away loving him — there is something undeniable here.  He's truly inspiring and if you ever felt like quitting a project or you're a little downhearted about your path, do like Thor: Pick up your hammer and keep going.
His message is one to take to heart and in that regard, he's a true success.
I Am Thor screening and live performance come to Detroit's Small's Bar (Nov. 18); Philadelphia's PhillaMOCA (Nov. 20) and Brooklyn, N.Y.'s Nitehawk (Nov. 22).  For more information check out the I Am Thor website.

[Best_Wordpress_Gallery id="7″ gal_title="THOR"]