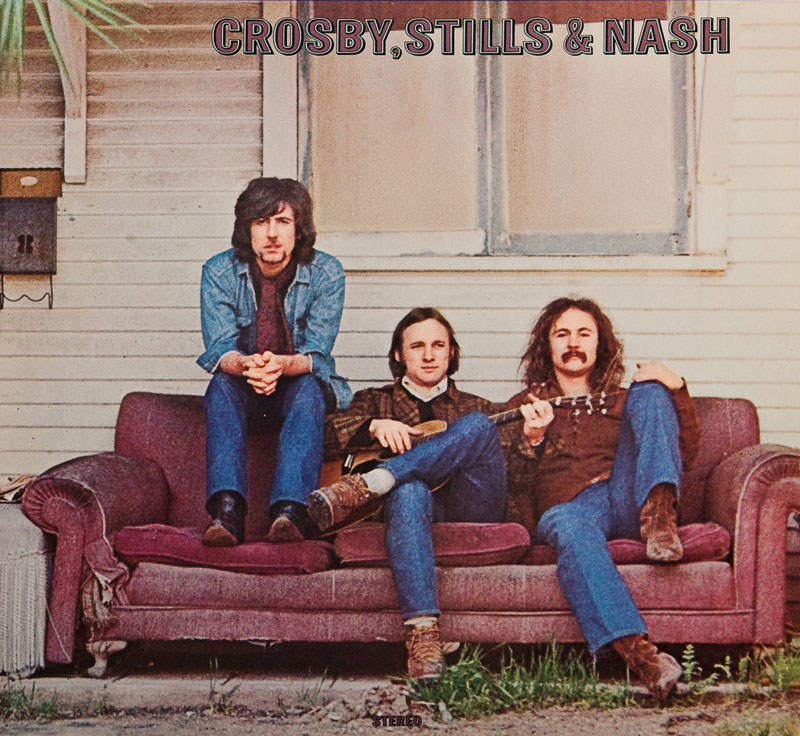 By DONNA BALANCIA – Photographer Henry Diltz will be honored with a prestigious Lucie Award for his work in Music Photography at Carnegie Hall on Tuesday.
Diltz said he never expected to be honored for his career.  After all, photography is something he just loves to do and that is reward enough.
"Being a photographer is a solo thing, the actual act of doing it, that is," the 77-year-old Diltz said. "It's not like being a opera singer or circus star or a rock star. You don't get the applause. It's something you do alone over the years."
But as the photographer who has shot some of the most famous record albums of our era, the award is well-deserved. The Lucie Awards are given each year to exemplary photographers who make a mark in their respective fields.
"I'm aware that people have read my name," Diltz said. "In the 1970s I noticed I did a few album covers and sold more than a million records, a million people read my name. Yes your name does get out there."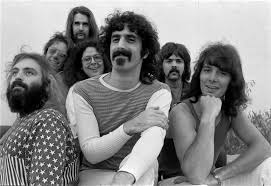 Among some of his famous subjects are Crosby, Stills and Nash, Neil Young, Jackson Browne, Paul McCartney, Bruce Springsteen and many others. These days, Diltz continues to shoot but he has started to take stock in his images — and those of other photographers — as he is a curator and co-owner of Morrison Hotel Gallery located in New York, Los Angeles and Nashville.
"Around the turn of the century, Peter Blachley my partner at Morrison Hotel Gallery said, 'You must have quite an archive.'  And I thought, 'Archive – that sounds too professional. I don't like the sound of that.'  But I do have a lot of cardboard boxes. People would ask, 'Are you a professional photographer?'  I thought, no, I do it because I love it.  But then, I thought, I have supported myself for more than 50 years, put kids through school on the money I've made, so I suppose I am a professional."
Diltz said his career as a documentary photographer started during the down time musicians experience between gigs.  He was playing in the band, Modern Folk Quartet in the 1960s when he picked up a camera and it stuck.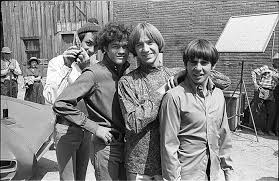 "In the '60s and '70s a lot of your life was hanging out," Diltz said. "As a musician you're hanging out. And musicians know how to hang out. You're not doing anything productive, just passing time enjoying life. So as we were hanging out, I was taking their pictures incidentally.  In doing that to all of my friends, it taught me to be a documentary  photographer. I was only doing it because it was fun.
"I picked up the camera in March of 1966.  During all that time, I was exploring life. I did something else equally good, and that was to write down things I've heard. I have stacks and stacks of notes, I don't write the whole conversation, I'd just be like 'Wow, that is so great what you just said.'"
Diltz was the official photographer for Woodstock, the Monterey and Miami Music Festivals and was the photographer to document the burgeoning music scene in Laurel Canyon in the 1960s. He left Laurel Canyon when he got married, had kids and moved to the valley.
As for how he manages his inventory of life, he has tried to stay current with the most modern technology.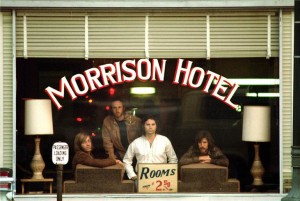 "I always used color slides, for those there were no negatives. Say you work for a record company they want all those. With digital you can keep some also. I have a '32-trillabyte' external hard drive."
His conversation is just as creative as his photography process, which legend has it is a fluid experience as simple as pulling the car over on the side of the road when inspiration strikes.
With the well-known Crosby Stills and Nash couch shoot, the group and Diltz were driving around waiting for inspiration to hit, when they found the white frame house with a couch in the front.  They set up shop and took some photos.  They realized the musicians were not in the right order and went back shortly after the shoot to simply re-arrange the guys on the couch.  The house was razed and the couch was gone.
Life is not as glamorous as it appears for music photographers today as they deal with more and more issues of control, Diltz said.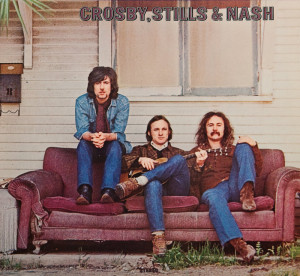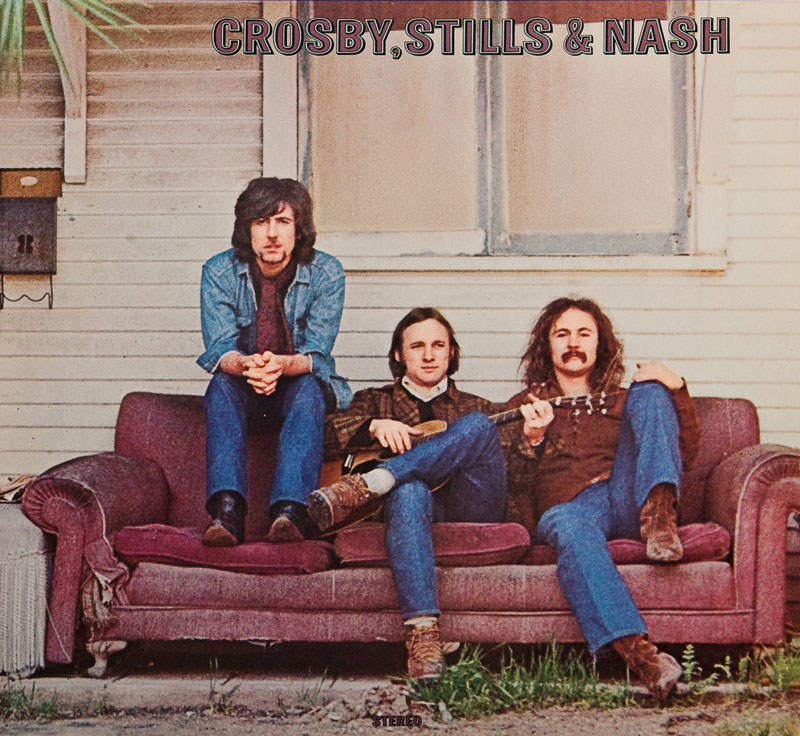 "Unfortunately, unscrupulous people could make a poster out of the image and the group has no control," Diltz said.  "As for limiting photographers to shooting the first three songs of a set, I'm not so sure why they have to do that. Maybe they want to look good or they don't want the photographer to make a poster and make money.  That's why they started saying 'sign this contract.'
"But as a photographer I hate that," Diltz said. "And I did go along and have those concerns for the first 30 or 40 years of my career. Now as a gallery owner I understand the pictures we sell are not usually taken on stage. It's the backstage pictures that are interesting, a publisher said to me, 'I want to see Neil Young in socks and underwear.'"
The art of the rock photograph is to capture "the seeing and the hearing," Diltz said. "Music is the soundtrack to our life. We all have songs to bring us back to memories. As soon as you hear a song you remember. We also have eyes to see, if we're not there at the concert another way to see the show is in magazines.
"Photography is an adjunct to hearing the music, if you can't go to a show, you can appreciate through the photos," Diltz said.
As for those starting out, Diltz said, "Just photograph everything you can.  Take pictures of your family, take pictures of the cat, take pictures of your friends who play in bands. I photographed my friends in bands so that on the weekend we could have a slide show.  I took photos because I wanted to entertain my friends with a slide show on the weekend."
Diltz will be part of a special event on Oct. 28 called "An Evening with Bernstein, Diltz and Nash," featuring Joel Bernstein and Graham Nash.  The three will hold a retrospective of their photography work at the Roxy Hotel in NYC.