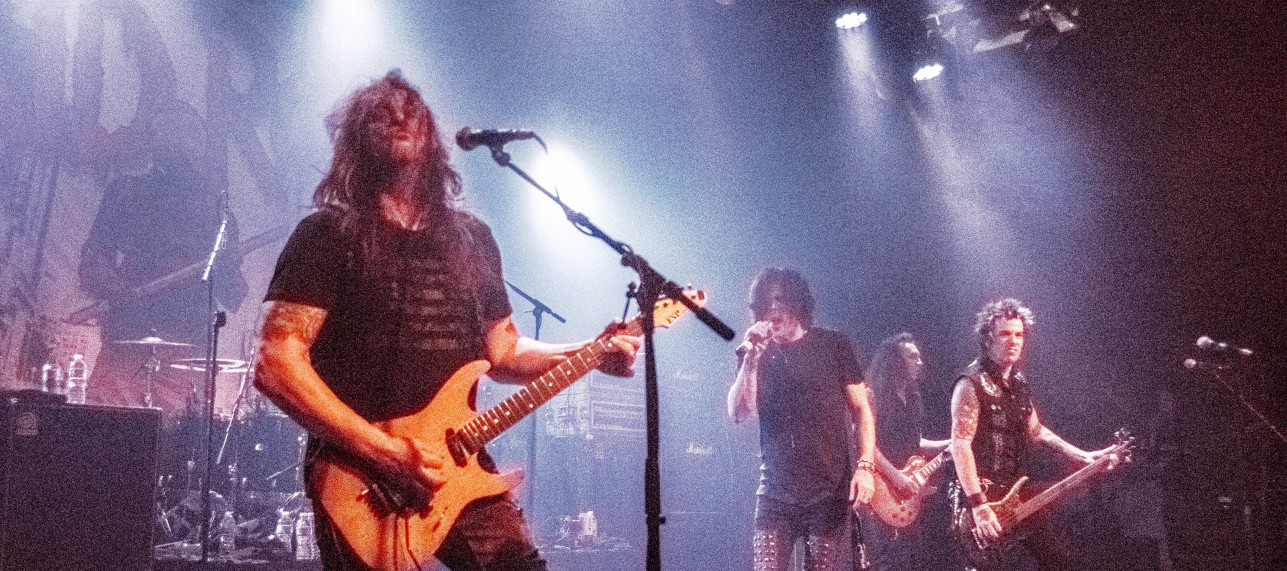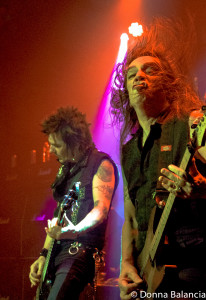 Dave 'The Snake' and Rachel Bolan are Masters at Reinventing Ever-Present Skid Row
By DONNA BALANCIA — Skid Row has undergone some changes over the years, but the band still rocks just as hard as when it was in the heyday 1980s.
Skid Row seems to cruise over the bumps in the road, including lineup changes, but the band is dedicated to its fans and putting on a good show.
Co-founders Dave "The Snake" Sabo and Rachel Bolan keep the ship steady as they recruit talented colleagues from other bands they have played in.
Lead singer Tony Harnell reminds us a little of David Johansen only with a metalish twist, but the charisma exudes from veteran guitarist Hill, whose wild hair and perpetual devilish grin give the band a lift.
Skid Row will be hitting the road, stopping in Wisconsin, Canada, Sweden, Colorado and Las Vegas before coming to Oak Ridge Park in Clark, N.J. for the Food Truck and Rock Carnival on September 19. SEE THEIR WEBSITE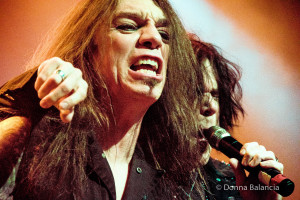 Sabo and Bolan originally formed Skid Row in Toms River, N.J. in 1986. The band's first two albums went multi-platinum. The band underwent some changes, namely replacing Johnny Solinger with Tony Harnell last April.
With Harnell, formerly of TNT, as new frontman, and Rob Hammersmith on drums, the band plays on.
Skid Row has released five full-length albums, a live album, three EPs, and a compilation album. For Skid Row tour dates check out the band's website.