By DONNA BALANCIA
LAS VEGAS — On Mother's Day Weekend, Rock In Rio USA 2015 was born in Las Vegas.  It's the newborn brother to the 30-year-old Rock In Rio festival, but apparently few want to babysit.
SFX-owned Rock In Rio is 30 years old, but it's new to the U.S. this year. And despite top headliners — Taylor Swift and Bruno Mars will perform next weekend — it looks like profitability may be further away than originally anticipated.
No Doubt, Metallica and Foster The People did a great job holding down the fort and drawing in roughly 80,000 attendees Weekend 1.  But with many comped tickets, high prices at the newly constructed venue, and untrained volunteers, Rock In Rio USA is a work in progress.  Crowds were expected to increase for Weekend 2, May 15-16.
Rock In Rio USA Weekend 2: Taylor Swift, Bruno Mars
It was the luck of the draw for No Doubt to be Rock In Rio's main opener in the U.S., but Gwen Stefani was perfect in the role as punk cheerleader for the new festival, keeping the crowd energized.  The headliner for Friday night, No Doubt, came on after a brief fireworks display, close to midnight.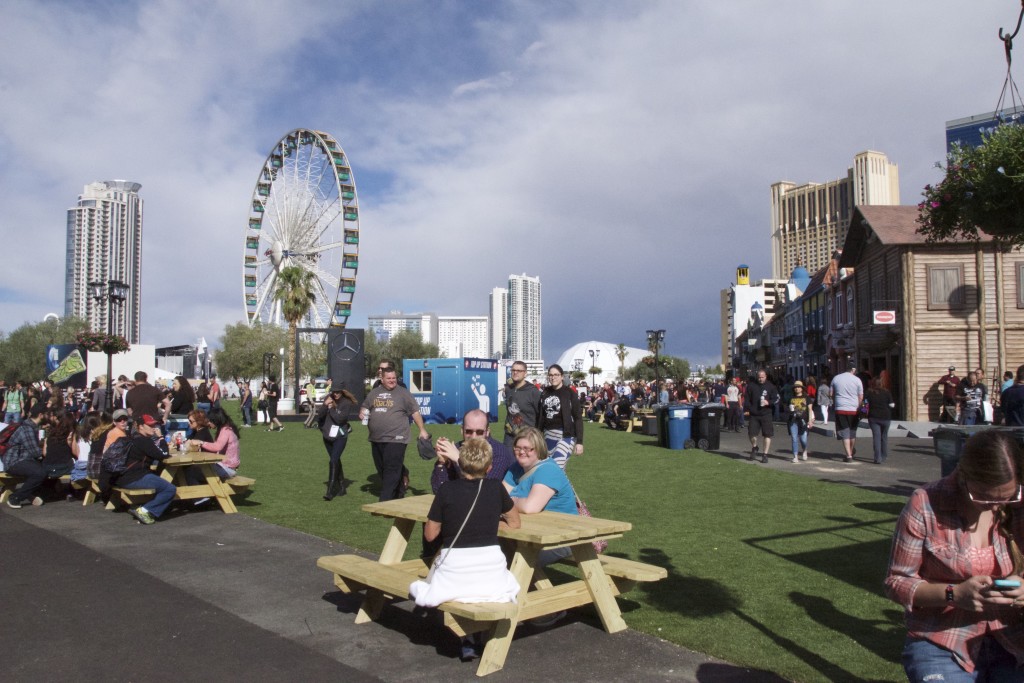 Stefani, the 45-year-old beauty and mother of three, has developed more stage charisma over the years and showed boundless energy, running from one side of the audience to the other.  Her fans are devoted, wearing Stefani's Harijuku Lovers brand clothing and perfume, and imitating her chic, mismatched clothing style.
Stefani's style and energy was a welcome relief to organizational problems related to ticketing, transportation and weak opening-day attendance.  Attendance was around 30,000 for Friday and estimated at 50,000 Saturday for Metallica.
There were issues with will-call ticketing, as wristbands and tickets were to be picked up at a will-call window 1.7 miles from the $75 million "Rock City" festival grounds. It is located behind the Arco gas station near the Tropicana Hotel. 
We're not sure if this was done on purpose, as there was an additional $18 fee to have tickets mailed to your home after purchase, said Andy, a former Las Vegas resident, now living in Fresno.  Apparently if you don't pay the fee you're doomed to wander the streets asking anyone and everyone from hoteliers to transportation people where to go.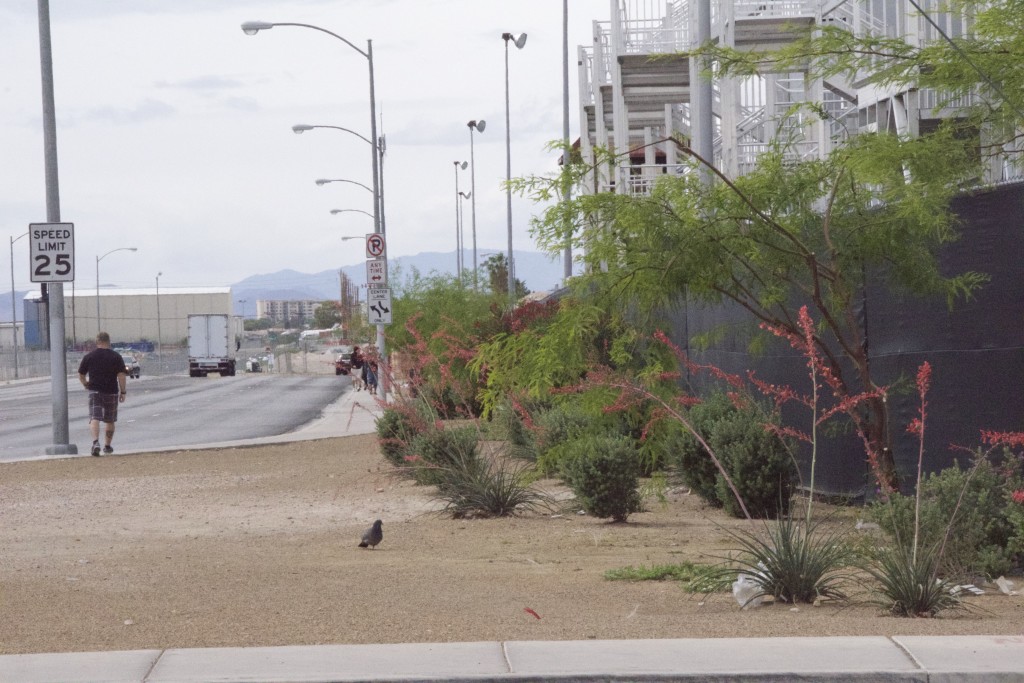 "I didn't want to pay the $18, I didn't need a fancy box," he said.  "I figured I would just come to will call.  If I knew it would be like this I would've just paid the extra $18.  I guess that's what they wanted all along. I asked everybody here and nobody knew where to go, but I found my way here, and my wife is in the room."
Called the MGM Village, the will-call location is a parking lot and it was not marked, there was no signage.  A common theme was heard over and over again: "How come nobody at the hotels, or the taxi drivers or anyone knows where we're supposed to pick up our tickets?"
A couple came to pick up their VIP tickets via taxi, the driver of which said he, too, had no idea where the ticket pick-up was, VIP or not. There is no parking by the will-call area.
For a festival that's supposedly been more than a year in the planning stages, it seemed the local visitor board, hoteliers and transportation ambassadors were ill-informed on how to direct their concert-going guests.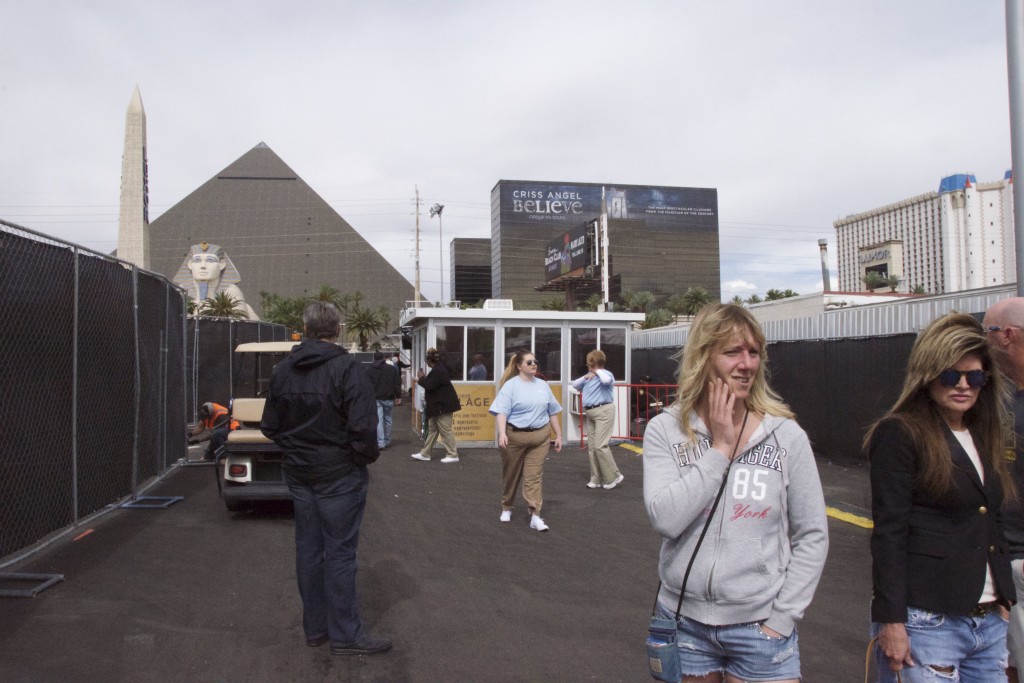 For many Las Vegas residents, however, this snafu was apparently a non-issue as tons of free tickets were distributed to everyone from timeshare owners to hotel workers.
"I got my tickets for free," said Sandra Halper of San Francisco who owns a condo by the specially constructed, $75 million "City of Rock" festival grounds, near the new SLS Hotel.  "They gave out a lot of free tickets to my condo association."
Another festival-goer who was among the thin crowd on Friday at 4:30 p.m., said that she too, got her tickets for free.  "I work in the hotel business and they gave us bunch of tickets at work."
It's a smart strategy to give away tickets to the opening day of a new event, but it was not welcome news to those young concert-goers who spent their hard-earned salary for a $169 single-day pass, or a two-day entry for upwards of $250.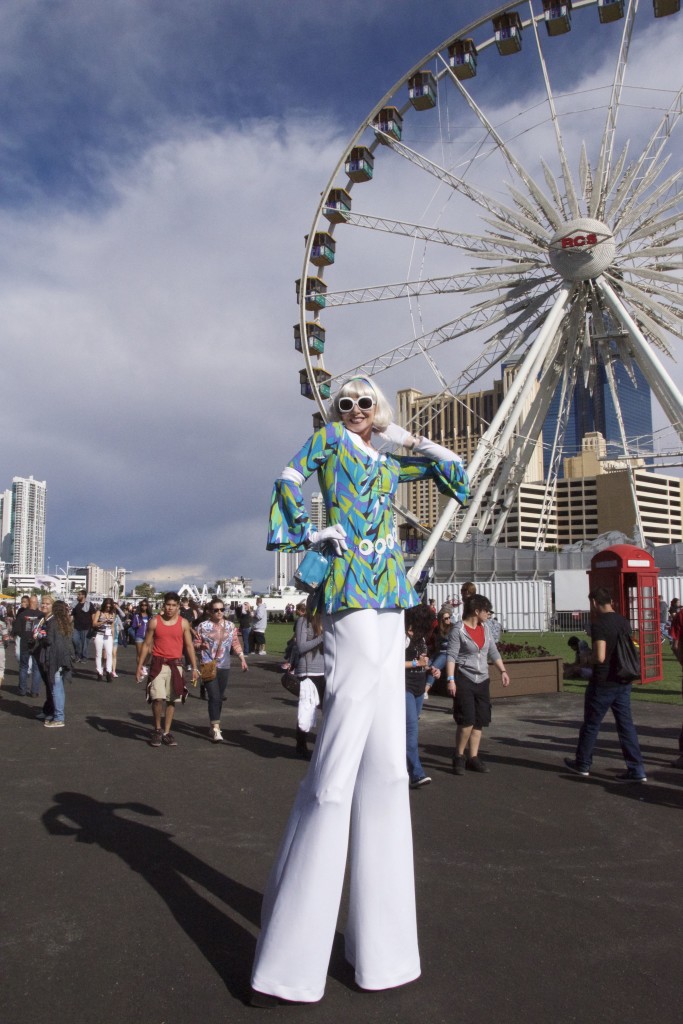 Commercials aired for VIP tickets on local radio. The VIP area is roughly 100 yards from the main stage. 
Transportation: By Monorail it was a breeze to get to and from the concert. After the show ended, Monorail frequency was increased to accommodate festival goers.
On a positive note, Stefani and No Doubt put on a great show, the cool 50-degree temperatures were a blessing in disguise as the crowd was packed in tight, and latin favorite Mana had the crowd pumped and singing along loudly.  Pretty Reckless and Smallpools gave the fans at the main stage strong performances, and Foster The People kept the other side of the field cranking. 
Metallica put on a strong show Saturday and allowed some lucky festival goers to join them on stage.
Last March, SFX, the owner of Rock In Rio, showed disappointing fourth quarter and year-end earnings. In the fourth quarter, pro forma revenues declined to $95.9 million from $103.9 million. For the year, the Robert Sillerman majority-owned SFX lost $131 million on revenue of $354 million.
On April 30, The Street downgraded SFX to a "sell," based on "deteriorating net income, poor profit margins, poor stock performance and high debt."