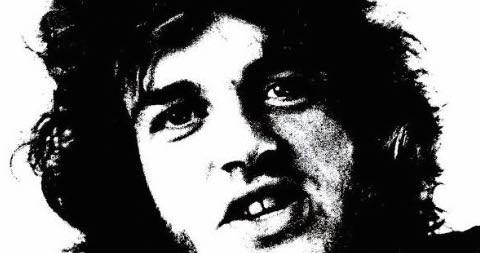 Joe Cocker, Rock Icon, Dies at 70
Joe Cocker, the beloved rock figure renowned for his remarkable "white soul" singing voice and stilted spasmodic  performance style, passed away from lung cancer at 70.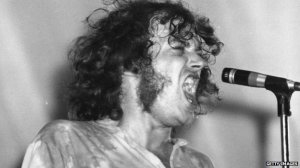 The good-natured Cocker, who has been imitated by the best but never duplicated, had been battling lung cancer and passed away at his home in Crawford, Colo.
The British-born Cocker recorded 22 albums and toured until he passed.  His most recent works, the 2010 album, Hard Knocks, and the 2012 album Fire It Up were platinum hits in Germany, and he toured to support them.
Cocker performed for the love of the music, his friends said. But Cocker also had some major hits. He is probably best known for the romantic "You Are So Beautiful," Beatles covers "With A Little Help From My Friends," and "She Came In Through The Bathroom Window," "Feelin' All Right," and "The Letter."
His voice was impressive up until the end, as evidenced by his Cologne performance in 2013.
Cocker's career started in the pubs of Sheffield, U.K., but after his performance at Woodstock in 1969, he rocketed to stardom by virtue of his act and his powerhouse gravelly voice.  He grew to collect millions of fans all over the world and was especially well-loved in Britain, and was made Officer of the Order of the British Empire in 2007.
One of the highest compliments paid to Cocker —  at least in the minds of United States TV viewers —  was the well-known impersonation of Cocker done by the late comedian John Belushi.  Belushi made the Cocker impersonation a regular part of his comedy routine going back to his Second City days and even took the act on the road.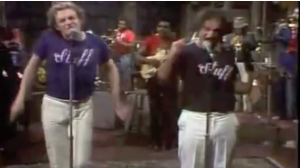 As a big fan of Cocker, Belushi said he hoped to one day actually share the stage with his idol. That finally happened in 1976 on the SNL stage, when Cocker joined Belushi for one of the most unusual duets in Rock N Roll history — and one of the most talked-about and best-watched SNL episodes ever.
VIDEO: SEE BELUSHI'S JOE COCKER IMPERSONATION
Belushi died in 1982.
"I didn't realize John was so in awe of me at the time," Cocker said.
But so was the rest of the world, as his music and voice appealed across all ages and media.
In addition to his hit recordings, Cocker won and Oscar and a Grammy for "Up Where We Belong," a duet he performed with Jennifer Warnes for the 1982 film An Officer and a Gentleman.
"I loved his singing and so I was especially pleased when he decided to cover my song 'A Little Help From My Friends,'" Paul McCartney told the BBC.  "It was just mind blowing, he totally turned the song into a soul anthem and I was forever grateful for him for doing that. I knew him through the years and I was sad to hear he had been ill and really sad to hear he passed away." — By DONNA BALANCIA
#JOECOCKER #COCKER