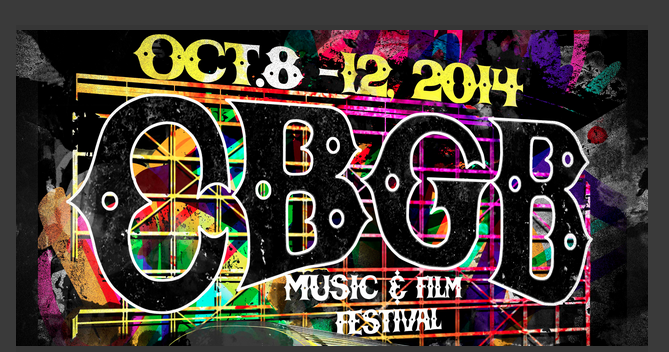 NEW YORK CITY — The third annual CBGB Music and Film Festival will take place from Oct. 8 through Oct. 12.
The CBGB Music and Film Festival presents new music, films, industry talks and special events all across New York City.
 The five-day annual event will take place in theaters, clubs, galleries, private spaces, rooftops and hotels throughout Manhattan and Brooklyn and in venues from Williamsburg to Times Square.
Center 548, the 35,000 sq. ft. converted warehouse, located on East 22nd street, will serve as the central hub for the festival,  which will include the CBGB Icon Awards, music themed art exhibitions, concerts and comedy performances.
"We continue to support emerging and established talent who represent music and film in all their forms," said Tim Hayes, CBGB Co-owner. "For us, music transcends space and sharing it with fans in a unique form is something we are very passionate about."
The CBGB Film Festival, one of the largest in the country and the only to feature music-focused films, will showcase scripted narratives, documentaries, concert films, shorts and other cutting edge stories.  Last year, CBGB premiered over 50 music-based movies, including the New York premiere of the Academy Award-Winning Film, 20 Feet from Stardom.
Tickets will be available to at CBGB.com.  Each event will be individually priced from $10 to $50.
The CBGB Festival schedule including performers, speakers and films will be announced in the weeks leading up to the event.
For more information and live updates please visit www.cbgb.com and follow CBGB OMFUG Facebook Page or Twitter @cbgbandomfug
In 2014, the CBGB Festival produced a concert for Amnesty International at Barclays Center that featured Madonna, Imagine Dragons, Blondie and the first ever U.S. appearance of Pussy Riot.
Learn more at www.cbgb.com