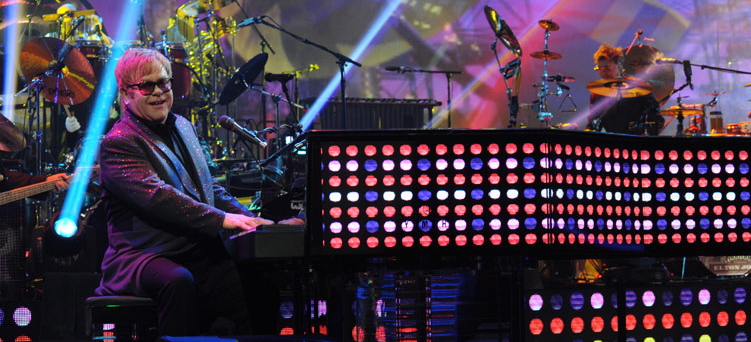 Elton John: The Million Dollar Piano will play on movie screens nationwide on Tuesday, March 18 and Wednesday, March 26 at 7 p.m. local time, it was announced.
The film, presented by Fathom Events, CinemaLive and Rocket Music Entertainment Group, took four years to make and gives theatre-goers an opportunity to see an Sir Elton performance in Las Vegas.
The Las Vegas VIP experience was recorded at the Colosseum at Caesars Palace in Las Vegas.
John's playlist includes "Saturday Night's Alright for Fighting," "Rocket Man," and "Goodbye Yellow Brick Road," among other hits.
In addition, viewers will see the making of the album "Goodbye Yellow Brick Road," which celebrates its 40th anniversary this year and ranks at No. 91 on Rolling Stone magazine's list of the 500 greatest albums of all time.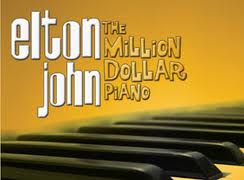 Tickets for Elton John: The Million Dollar Piano are available at theater box offices and online at www.FathomEvents.com.
The film will be shown in 700 selected movie theaters around the U.S. through Fathom's Digital Broadcast Network.
To find a theatre location where the film will be shown, go to Fathom Events.com.
"It's unlike anything I have done before, a complete mix, a showcase of all my music, accompanied by spectacular scenery and beautiful video images," said Elton John.
END EAST COAST ROCKER ELTON JOHN STORY