Recording Academy Releases Statement on NEA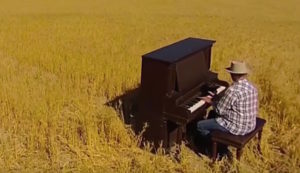 The Recording Academy released a statement regarding the White House-proposed elimination of the National Endowment of the Arts. Neil Portnow, president and CEO of The Recording Academy, said the Academy will ask Congress to keep the organization's funding.
"Love of music and the arts brings us together, and celebrates the richness of American culture and our spirit of curiosity and creativity. Music and art serve as one of America's greatest exports, and support jobs for creators in cities, towns and rural areas across the country.
"The White House proposal to eliminate funding for the National Endowment for the Arts is shortsighted and alarming. The modest support that we provide to music and the arts is returned many times over, whether measured in jobs and economic impact, or sheer cultural enrichment and introspection.
"The Recording Academy will ask Congress to maintain funding for the National Endowment for the Arts and renew our commitment to America's creators."
Hall and Oates Tour with Tears For Fears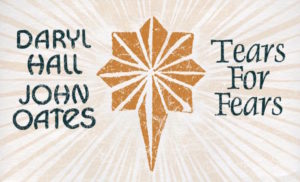 Rock and Roll Hall of Famers, Daryl Hall and John Oates, are partnering with Tears For Fears, for a 29-city North American tour.  The tour will kick off on Thursday, May 4 in Tulsa, OK at the BOK Center and includes stops in Chicago, Nashville, Miami, New York (June 16 at Forest Hills Tennis Stadium), Dallas, Toronto, Denver, Las Vegas and more, before wrapping in Los Angeles at the Staples Center at the end of July. The summer arena tour will also feature a special acoustic performance by opening act, Allen Stone.
Tickets and VIP packages go on sale beginning Friday, March 10 at 10 AM local time. American Express Card Members can purchase tickets before the general public beginning Tuesday, March 7 at 10am (local time) through Thursday, March 9 at 10 PM (local time).
NAMM: HeadRush Releases Pedalboard
HeadRush a new manufacturer of guitar products, announced the company's first product, the HeadRush Pedalboard. Featuring a finely tuned quad-core processor and powered by its exclusive Eleven HD Expanded DSP software, the HeadRush Pedalboard delivers among the most versatile, realistic-sounding and responsive FX models found in a floorboard guitar FX processor.
Created by the original team that created Eleven, the HeadRush Pedalboard delivers a new generous and diverse offering of classic vintage and modern amp and FX models. U.S. retail price is $999. The HeadRush Pedalboard will be available in Q1 2017.
Alice Cooper to Release 'I'm Eighteen' on Single
Alice Cooper will release a seven-inch single containing "I'm Eighteen" and "Is It My Body" on Black Friday.
Cooper will be using his original bandmates on the record, dubbed "Live From The Astroturf." They are: Bassist Dennis Dunaway, guitarist Michael Bruce and drummer Neal Smith.
---
Brian Wilson Lists Lake Arrowhead Home
Brian and Melinda Wilson recently listed their Lake Arrowhead vacation retreat at $3.29 million.
The home, which is 4,500 square feet, has five bedrooms, five bathrooms and has an elevator to make it easy to get to the third floor.
There are terraces or balconies at each level for the magnificent views, and it has two fireplaces for those chilly California winters.
The home is considered a great blend of formal and casual, with lofty ceilings that give the interior an open and cheerful vibe.  The open layout lends itself to entertaining.
A single, solar-powered boat slip is included in the sale. Wilson had another home in Lake Arrowood that he sold in 2003 to buy an equestrian property for his daughters but returned to the area in 2011.  For more information go to TopTenRealEstateDeals.com
---
Last.fm Reaches 1 Billion Plays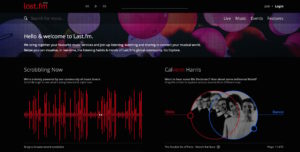 Last.fm, the music recommendation service, announced it has reached the milestone of 100 billion plays with The Beatles revealed to be the most played artist ever with over 450 million plays.
100 billion plays equates to Last.fm's 60 million registered users enjoying over 761,034 years of music and to celebrate this musical landmark, Last.fm has delved into its own back catalogue to reveal exactly what we've been listening to.
British music leads the charge both in the top albums and top artists with all six spots taken by artists hailing from the UK. The Beatles are the most popular artists with a total of 464,023,433 plays, while Radiohead and Coldplay complete the top three.
As part of the study, Last.fm looked at musical tastes around the world and uncovered some surprises. While America's south is usually hailed as the home of country music, it is the German town of Hamburg which has the largest amount of country music plays of any city. Over three percent of all music listened to in Hamburg is of the country music genre.
Rap music is the most popular in Poland, with the top five cities listening to rap all located in the Eastern European nation while Rio de Janeiro is home to the most Glee fans. Bulgaria's capital Sofia listens to the most Nickelback.
---
Tom Petty Hits Released on Vinyl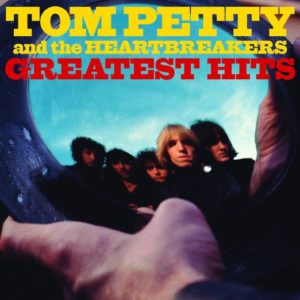 Tom Petty and the Heartbreakers Greatest Hits collection will be available on vinyl for the first time in North America on July 29 as a double LP on 180-Gram Black Vinyl.
The album is the biggest-selling in the band's catalog, with sales surpassing twelve million copies since its 1993 release. Track list for Tom Petty and the Heartbreakers Greatest Hits double LP:
Side A: American Girl, Breakdown, Listen To Her Heart, I Need To Know, Refugee
Side B: Don't Do Me Like That, Even The Losers, Here Comes My Girl, The Waiting, You Got Lucky
Side C: Don't Come Around Here No More, I Won't Back Down, Runnin' Down A Dream, Free Fallin' Side D: Learning To Fly, Into The Great Wide Open, Mary Jane's Last Dance Something In The Air.
The vinyl is available at Amazon.com
---
NYC Governors Ball Music Fest Refund Info:
Message on refunding: Sunday, June 5th of Gov Ball 2016 has officially been cancelled, due to severe weather and a high likelihood of lightning in the area. The safety of fans, artists and crew always comes first.  Refund Info Here
All customers who purchased a Sunday ticket and Sunday transportation ticket through the Gov Ball ticketing page will receive a refund (including fees and shipping, if applicable) directly to the account used to purchase. All customers who purchased a 3-Day Pass and 3-Day Transportation pass directly through the Gov Ball Ticketing page will receive a partial/pro-rated refund (including fees and shipping, if applicable) directly to the account used to purchase.
---
New Album: The Strokes Future Present Past EP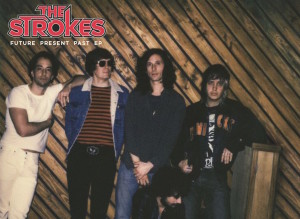 The Strokes are back!  With a new 4-song EP out on Cult Records called The Strokes Future Present Past the band that everone loves to love is ready to rock.  Songs included on the EP are "Oblivious," "Drag Queen," "Threat of Joy" and an "Oblivious" remix is already a popular download.  Check out the "Oblivious" video here
The guys — Jules on vocals,  Fab on drums, Albert on guitar, Nick on guitar and Nikolai on bass — will be touring to support the EP. They played the Capitol Theatre in Port Chester, N.Y., and upcoming dates including the Governors Ball Music Festival in New York City on June 3 and the Splendour In The Grass fest in Byron Bay, NSW Australia.
---
Weezer Hits The East Coast This Summer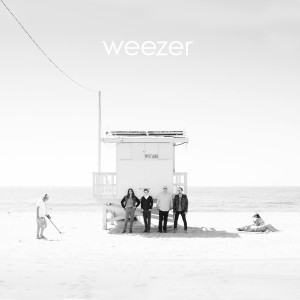 Rivers, Pat, Scott and Brian, you know — Weezer — will be playing dates across the East Coast this summer in what could be one of their most extensive tours to date.  They'll be teaming with Panic! At the Disco in a show we won't want to miss.
Weezer plays MidFlorida Credit Union Amphitheater in Tampa, Fla. on June 15; Lakewood Amphitheatre in Atlanta, Ga. on June 16; Volvo Car Stadium in Charleston, S.C. on June 19; PNC Music Pavillion in Charlotte, N.C. on June 20; Walnut Creek Amphitheater in Raleigh, N.C. on June 21; Veterans United Home Loans Amphitheater in Virginia Beach, Va. on June 22 and more.
For more information see the band's Facebook page 
---
Five Finger Death Punch Gets Recording Deal
Rise Records have announced the signing of Five Finger Death Punch to a North American recording deal. The first album with Rise Records, the BMG-owned rock label, will be released following the completion of Five Finger Death Punch's obligation to its current label, Prospect Park.
The hard rock juggernauts, comprised of vocalist Ivan Moody, guitarists Zoltan Bathory and Jason Hook, drummer Jeremy Spencer and bassist Chris Kael formed in 2005 and have released six highly successful albums, five of which have been certified gold, with one reaching platinum status and another soon to follow.
The Portland, Oregon-based label is excited to work with the band, welcoming them to a roster that includes Of Mice & Men, PVRIS, Crown The Empire and more.
---