By JOHN DALY
The Rightly So, the Buffalo, NY-based Americana/Folk duo and their brand-new album Vandura take making Americana music to new heights. Not a pair to stay on the couch, The Rightly So have been touring relentlessly, and they actually work at their craft.
The Rightly So play music that lifts the spirit. The new album by the duo, Vandura, conjures up a range of emotions and hits the right notes. There's something here for everyone. The duo is comprised of guitarist and performer Gregory Zeis, and award-winning singer-songwriter Jess Chizuk. Check out the website for The Rightly So.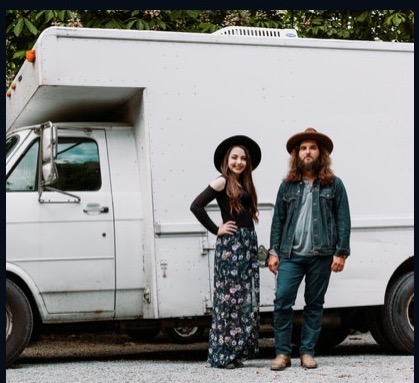 The vocals give the listener a reward when it comes to looking for a shred of hope in a world that continues to move progressively in a more digital direction. The players are real musicians and they're making real sacrifices.
Tackling a wide array of feelings, from "Dying Day" to "The Lucky Ones," The Rightly So brings an earnest appeal to its music that rings true.
"We've spent the last year and a half living out of our homemade RV built inside an old Verizon work truck, traveling over 40,000 miles and playing shows in over 20 states," the duo said.  "Vandura is the culmination of 18 months of adventures, a collection of stories we've watched unfold and all of the places we've been. 
"Living on the road has given us an entirely new perspective that has permeated this album to its core," the band said. "It's a layered look into the many facets of what it's like to travel the back roads of America in an old van for a living, and our love for this new lifestyle that we've embraced is a constant theme."
In addition to playing more than 100 shows a year for the last five years, The Rightly So has had opening slots for Howie Day, Dylan Jakobsen, Davina and the Vagabonds, Sean Patrick McGraw, Phoebe Hunt and The Gatherers and Cory Branan, and the Vandoliers. Check out the Facebook page.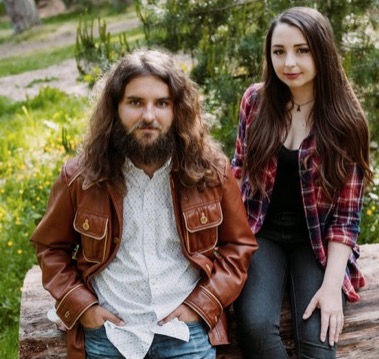 Vandura Track List:
1. Black and Blue
2. You Can Bet On Me
3. Honest Kind of Peace
4. Ball and Chain
5. All These Things
6. Dying Day
7. Devil's Work
8. Nothing But The Weather
9. Good Luck and Godspeed
10. The Lucky Ones
11. Not Coming Home
Musicians:
Jess Chizuk: Vocals and Guitar
Greg Zeis: Vocals and Guitar