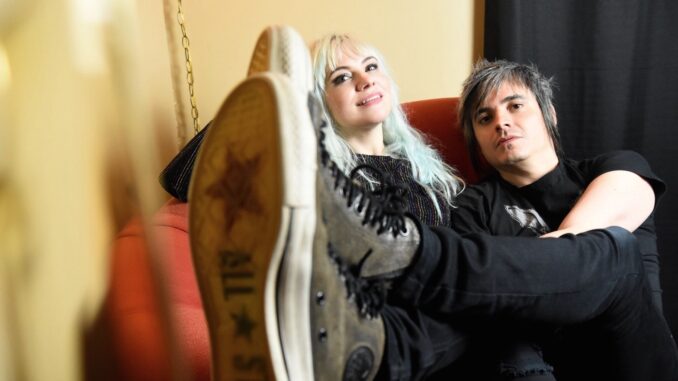 By DOTTIE PARIS
The Dollyrots' new album Daydream Explosion will be out on July 12 on Wicked Cool/The Orchard and the band is prepping an East Coast Tour.
The beloved hard-working husband and wife team of Kelly and Luis will bring their high energy show to the Warped Tour in San Francisco and the up and down the East Coast. Any lover of all-ages pop punk would enjoy The Dollyrots.
Want to win the "Awesome Box" from our album preorder? Includes autographed vinyl, CD, a tee, poster, polarioid, and more!! All you have to do is follow us on Spotify for your chance, find the link in the comments!

Posted by The Dollyrots on Monday, July 8, 2019
Those who preorder Daydream Explosion now get an extra bonus of four new songs:  "Oblivious," "I Know How To Party," "Everything" and "In Your Face" as instant downloads. Preorder Daydream Explosion here https://geni.us/Oblivious.
Production on the album is by the band and longtime producer John Fields, The Dollyrots' signature style shines through in upbeat guitar riffs, catchy hooks, and fun beats.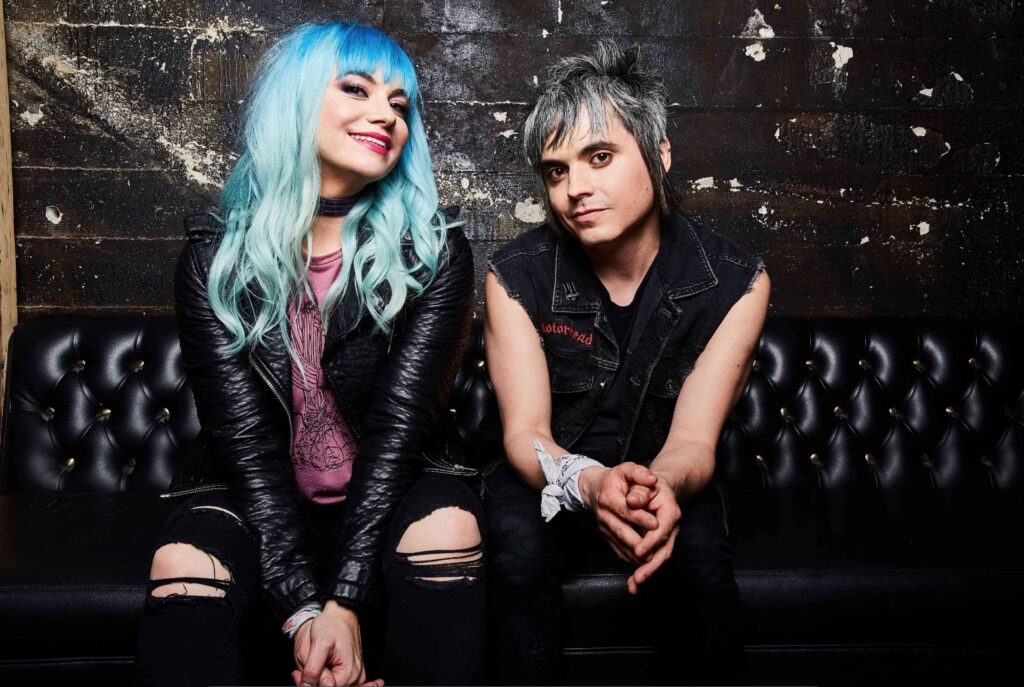 There's a fun promo for Dollyrots: If you follow the Dollyrots on Spotify now, you will be eligible for a chance to win the "Awesome Box" that includes a signed CD, stickers, T-Shirt, signed poster, signed vinyl, postcard guitar pick, signed press photo, tote bag, and signed polaroid! Check it out here: http://radi.al/AwesomeBox 
Look for them back in California for their album release party presented by Little Steven's Underground Garage at the Hi Hat on July 13 and The Vans Warped Tour25 Anniversary Celebration at Shoreline Amphitheater on July 20. Tickets available at thedollyrots.com
Check out the video for "Everything" here:
The Dollyrots – "Everything" (Official Video)

Stoked to release "Everything", the first official video off our upcoming album "Daydream Explosion"! Fun with our fans and kids on tour! The record comes out July 12th on Wicked Cool Records but you can preorder now at [bit.ly/dollyrotsLP7] to get it early!#dollyrots #poppunk #dollyrotslp7 #newmusic #DaydreamExplosion

Posted by The Dollyrots on Wednesday, May 8, 2019
-Tour Dates-
7/11 • Yucca Tap Room • Tempe, AZ
7/12 • Evel Pie • Las Vegas, NV
7/13 • The Hi Hat • Los Angeles, CA – Presented by Little Steven's Underground Garage
7/20 • Warped Tour 25th Anniversary – SF • Mountainview, CA
The Pink Spiders will be opening on the following dates:
7/30 • Milestone • Charlotte, NC
7/31 • The Local 506 • Chapel Hill, NC
8/1 • Lizard Lounge | Chameleon Club • Lancaster, PA
8/2 • Milk Boy • Philadelphia, PA
8/3 • Coney Island Baby • New York, NY
8/4 • Cafe Nine • New Haven, CT
8/5 • The Ottobar • Baltimore, MD
8/6 • Gallery 5 • Richmond, VA
8/7 • Radio Room • Greenville, SC
8/8 • 529 • Atlanta, GA
8/9 • Jack Rabbits • Jacksonville, FL
8/10 • The Attic – Rock Brothers • Tampa, FL
8/30 • Moe's • Englewood, CO
8/31 • Monument Indie Fest • Monument, CO
11/2 • FEST • Gainesville, FL