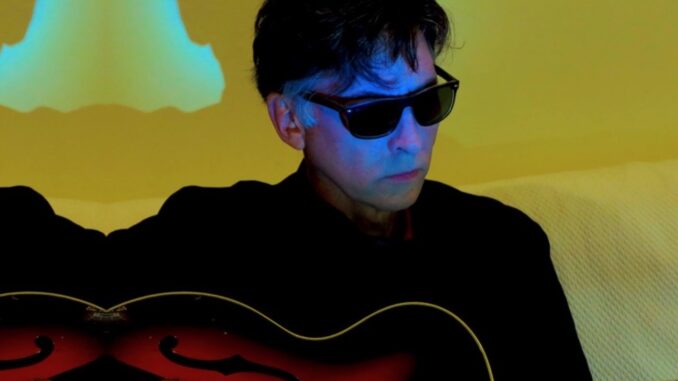 By DOTTIE PARIS
It's obvious that Les Techno remembers some of the best days of New York City new wave. His new single "Guilty Pleasure" returns the listener to the middle of the dance floor at some of the hippest clubs of the 1980s.
In the years just following the end of Studio 54, a slew of great dance clubs sprung up in New York City, where people could dance the night away to a techno-electro new wave beat. Brian Eno, Talking Heads and David Bowie ruled the airwaves in those post-Disco days. It was a time when people were carefree and when the doorman at famous clubs like The Peppermint Lounge ("The Pep"), The Area, and The Limelight was the only person in life that mattered.
For anyone who was there, the latest single from innovator Les Techno will have a special sound. "Guilty Pleasure" is a welcome reminiscence of sorts, bringing an emotional wave of nostalgia yet injecting some modern-day sensibility.
Les Techno – Guilty Pleasure
For those who are inclined to like bands like Roxy Music, and Talking Heads, Les Techno's music is a treasure that unearths memories of a time gone by, when the "guilty pleasures" New Yorkers enjoyed included being able to go out at night without having to pass through metal detectors, and hitting the dance floor with any one of a zillion stars of stage or screen dancing right along with you.
"Guilty Pleasure" brings out the best of Les Techno's attitude and his straight ahead new-wave style. It's a welcome relief from the inane pop, drab shoegaze and repetitive, low-vibration "alternative" of today. Les Techno's music gives listeners the chance to actually experience music from a fun and socially connected decade, and that's nothing to feel guilty about.
Check out 'Guilty Pleasure' on Spotify: