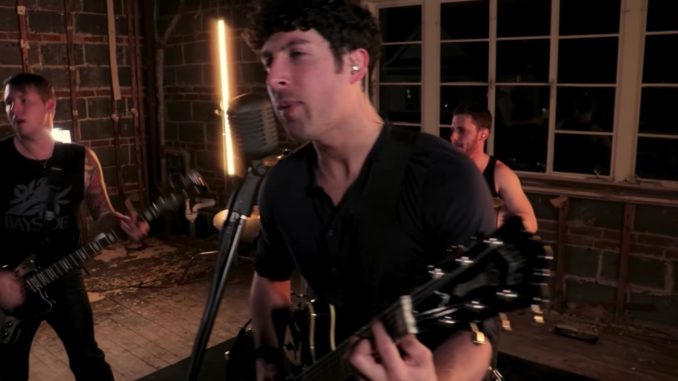 By JOHN DALY
Desperate Times is the latest EP from indie alternative rockers The Slang, and this Washington, D.C.-based outfit knows how to present a good mix of moods.
Check out The Slang on Soundcloud here.
The 5-song EP brings out the best in this band, whose strength is great songwriting about today's emotions and issues, strong vocals and provocative music. The music is mainstream enough to have a broad appeal, but if you're a fan of energetic and upbeat this is a good record for the collection.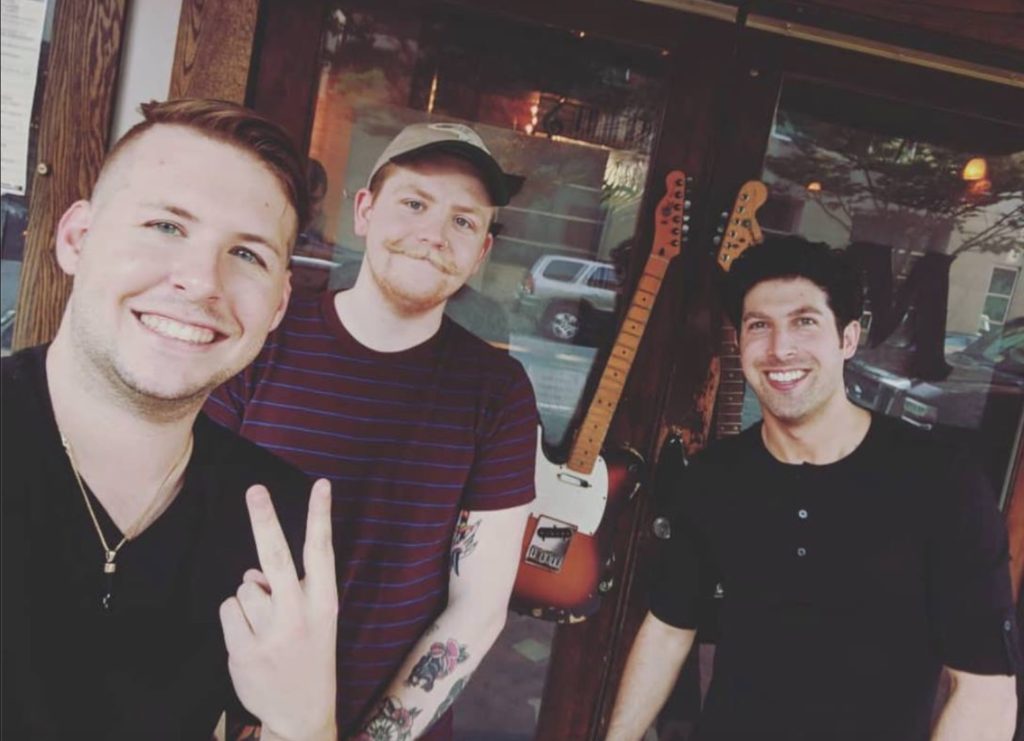 The album starts with "Back To The Fact," which has a driving energy and a syncopated beat that sustains throughout. There are some interesting add-ins here with unusual pieces of music puzzled into a big picture. Every instrument plays a big role in this tune and it is clear a lot of time went into making this song.  
"Harm" is a favorite on the EP purely for the "song" of it.  "Harm" has a catchy hook and the lead singer John Bobo gets a chance to show his nuanced approach. Is it a troubled relationship that is making his voice so empassioned?  
The mix and mastering play an important role as both are expertly done. "Head Start" is a great EP-ender as it is more mellow and wraps up the EP on a good note.
Check out the video to 'Is It Any' here: 
Artist Name: The Slang
Location: Washington D.C.
Release Name: Desperate Times EP
Release Date: Jul 13, 2018
Label: Independent
Producer: John Bobo
Musicians:
John Bobo: Vocals, Guitar, Piano, Synthesizer
Nick Giambruno: Bass, Vocals
Brooks Owens: Drums, Vocals
Styles: Indie, Alternative, Rock
Release Notes
The Slang is:
John Bobo – Vocals, Backing Vocals, Guitar, Piano, Organ, Synthesizer
Nick Giambruno – Bass
Brooks Owens – Drums
Additional Backing Vocals, Guitars, and Percussion by Eric Taft
Produced by John Bobo
Engineered, Mixed, and Mastered by Eric Taft
Recorded at Buzzlounge Studio, Beltsville, MD
Tracks
1. Back to the Fact – Written by John Bobo
2. Breakdown – Written by John Bobo and Eric Taft
3. Harm – Written by John Bobo
4. Is it Any – Written by Kris Kerr and John Bobo
5. Headstart – Written by Kris Kerr and John Bobo