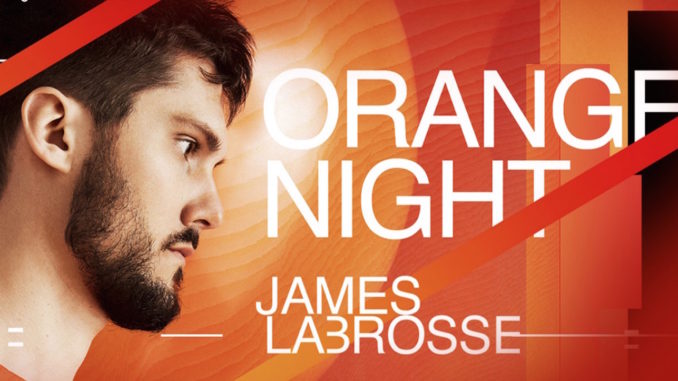 By DOTTIE PARIS
James Labrosse has created a collection of jazzy synth music called Orange Night that enraptures and captivates.
This is the kind of music you can hear on a modern smooth jazz type radio station, it's uplifting and has a touch of samba.
Authentic Flamenco Guitar
The entire album of eight beautifully crafted songs is a delight for the ears. The music is based on the authentic flamenco guitar and carries with it all the sounds that succeed in today's updated music environment. It's a clever idea to combine the classic with synth and this interesting duality works.
We're particularly fond of the second track on the album, "Find a Way," that radiates with Brazil 66 style, "Magnets," which starts off with a sensual guitar introduction and Melissa McMillan's gorgeous voice, and "Post-Nostalgia," which takes the listener on a vast journey for the ears.
While this type of music is considered Flamenco-Jazz, and that's undercutting what's really going on here: Gorgeous, swelling and deep with spanish guitar, Orange Night is an album for all time and can be appreciated by every music fan.
Orange Night Credits:
James Labrosse – Guitars, compositions, lyrics, production. Additional synths and programming;
Fabio Rojas – Drum Set
Akos Forgacs – Electric Bass
Sharik Hasan – Rhodes, Synths, Organ
Special Guests:
(In order of songs)
Javier G.F. Escudero – Composition (Overture/Intro & Post_nostalgia)
Yazhi Guo – Woodwinds (Overture/Intro & Post_nostalgia)
Melissa McMillan – Voice (Find a Way)
Ryan Egan – Voice and Lyrics (I've Changed)
Raquel Rivera – Voice (Magnets & Pre_nostalgia)
Jonathan Hoard – Voice (Orange Night)
Angeles Toledano – Voice (La Mañana)
Produced by James Labrosse & Javier G.F. Escudero
Recorded and Mixed by Javier G.F. Escudero
Additional recordings recorded by Daniel Avila
Recorded in NYC, USA & Cordoba, Spain at:
Flux Studios, Studio 42, Censored Studios (NYC), & Dalia Studios (Spain)
Mastered by Alex Psaroudakis
Photos by Rocio Segura
Styling by Drew Brando