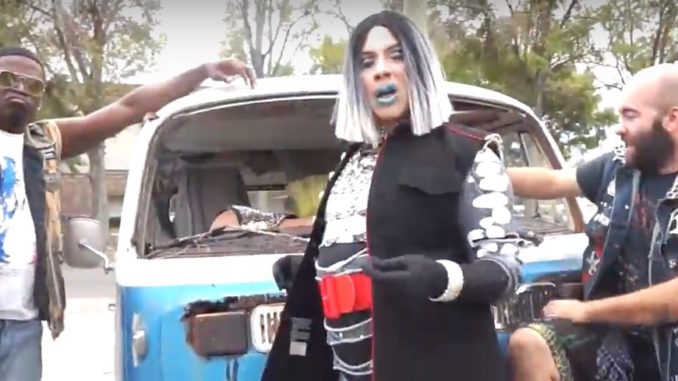 By DOTTIE PARIS
ButchQueen and the Bad Habits has a new album in the works, Bare Grits, a fun approach to some pretty serious topics in American culture.
ButchQueen and The Bad Habits is a fun band that pushes the limits when it comes to punk.  The music is smart and funny and this Lakeland, Fla.-based band has a loyal fan base.
It's a smart idea that the group went with "Bare Grits" as the lead single off the new album by the same name. It's a fun romp with a band of clever musicians.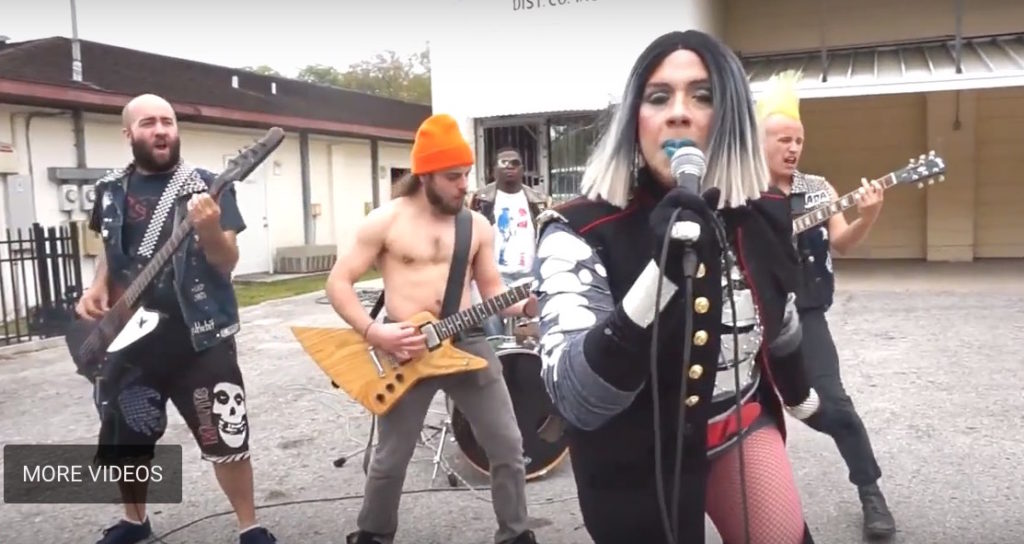 Bare Grits by ButchQueen
Three of the songs on the EP stand out:
"Mindless and Dull America Null" is a song that juxtaposes the upbeat music and melody with the downbeat topic of the taking over of the minds of everyone. Is our culture becoming dim-witted bores ("re-educate, indoctrinate, now they're all your fools").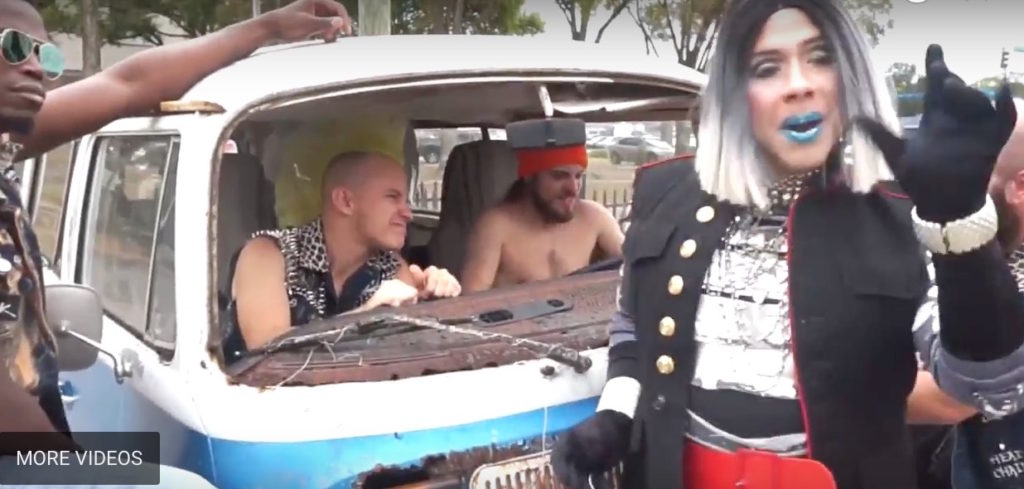 'Bare Grits' a Fun Romp
"No Matter What They Say" is a great commentary on society and uses the music to underscore the issues of today.
With "Bare Grits," the band has released a fun video to go with the song, which is part-rap part-punk.  What is outstanding is the music is punk and the attitude is rap.  Funny and cool lyrics.
The 5-song EP was produced by Kenny Evans, recorded at Electric Media Group, and Mastered by Gerry King and is set to be released physically as well as across all digital platforms May 5, 2018.
Located in central Florida, the band has played a number of house parties, traditional venues (Polk Theatre, Tampa Theatre, LkldLive), and various other events (Tampa Pride, Orlando Pridesgiving), going as far as producing an original musical at the 2017 Orlando Fringe Festival.
Featuring Fredi X on vox, Skeebo on bass guitar, Hell Nada on lead guitars, Nolan Nada on vox/guitar, and Vicious D. Licious on drums, ButchQueen & the Bad Habits is an East Coast Punk Rock unit out for success.
Check out ButchQueen and the Bad Habits on Facebook