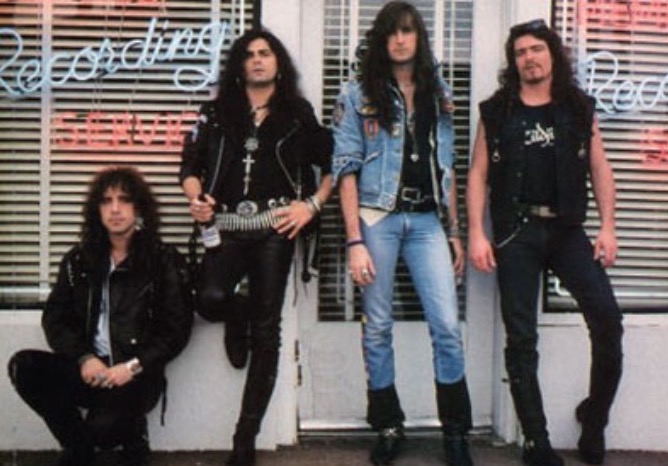 Phil Allocco has had a life most people only dream of.  He's been a guitarist in two popular rock bands, he's toured with Pearl Jam, and now he's a successful film director.  Not bad for a guy from Williamsburg, Brooklyn.
His latest film, a comedy called The Truth About Lies, will be released through various platforms including Netflix and Amazon this Friday.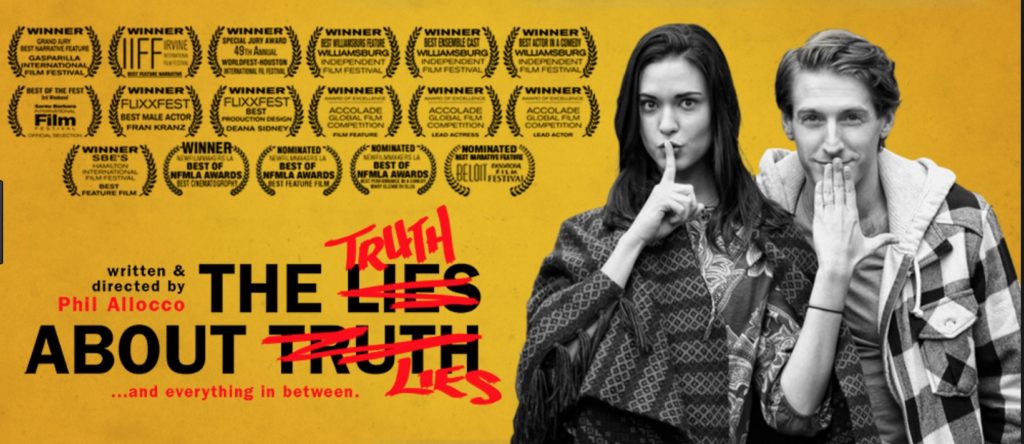 ECR: This film is really funny! Is The Truth About Lies about you?
PA: It's a fictional film. You pull things in your life, Larry David moments. We were lucky enough to get invited by festivals get to see it play for audiences started in Santa Barbara. Comedy is difficult – everyone has a different idea of what is fun. I got my sense of humor by being beat down in life! My brother is a scientist but he has the best sense of humor and Steve Carr, the producer of the movie, has a great sense of humor. The film is being released in more than 20 states and on Friday and it's on all the major platforms for Video On Demand and Amazon.
ECR: Will the The Truth About Lies make money?
PA: I guess you always hope a film makes money. I try not to think too much about it. If you do it for money it distracts you. Creative arts recording artist since I was 14 or 15 so I had a whole life before. I played guitar in a band called Law and Order and we even opened for Pearl Jam. We had two records on MCA. Then I was with the band Dogma, on Island records. Our music was considered "hard rock."
ECR: What's your family background; Did you grow up in New York?
PA: My background is I grew up in New York, — Brooklyn — grew up in Williamsburg. It was very violent neighborhood. My parents are still around they moved to Staten Island. John is my brother's name. He's seen the film. I also have a younger sister named Gina, who's a nurse.  I'm the only crazy one. My family really liked the movie. My parents have always been supportive of my choices. My dad now collects clippings and articles and tells me, 'You should know this.' I put my dad in the film. I always put him in the short films I've done.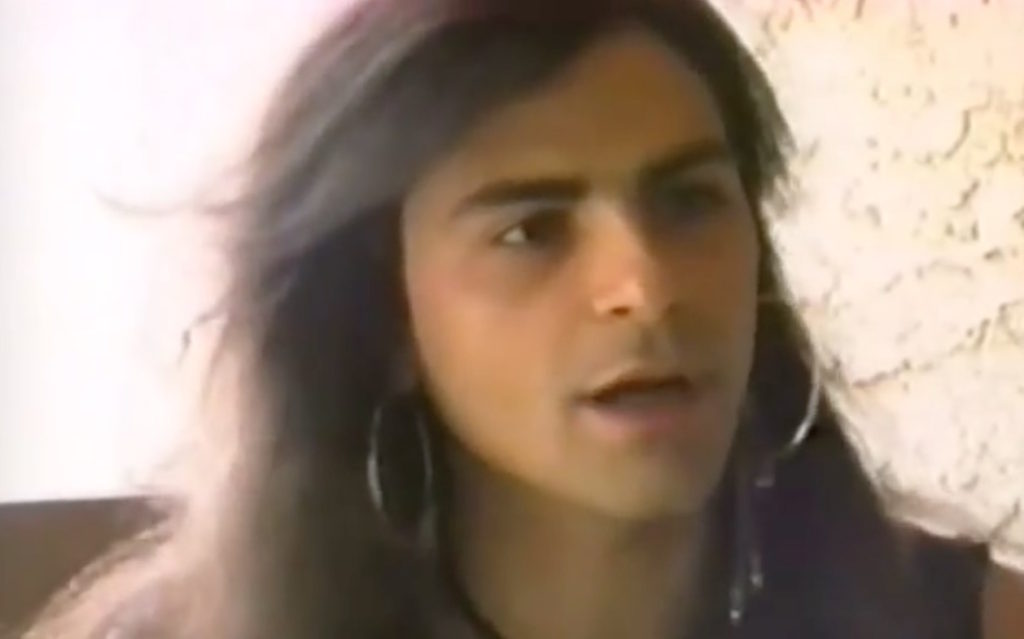 ECR: Did your work in music prepare you for films?
PA: I guess for me in music understanding. I was the talent. Being the talent in music has helped me work with actors. I know what it meant to me. It's their life. They are their brand, treat them with respect and give care, and create a comfortable environment so they can do their best work.
ECR: How has technology improved the filmmaking process?
PA: There has been a great improvement in quality of the work especially in low light. The advantages are you can get more footage, which means more time editing, but you will get better results.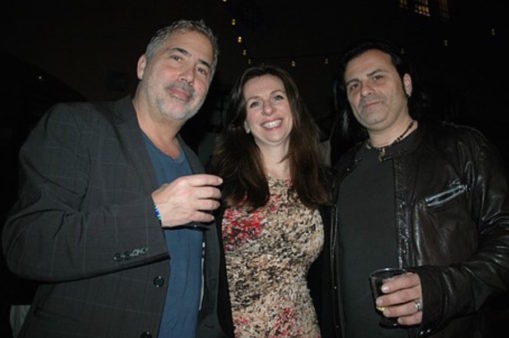 ECR: What's next?
PA: I have a drama I'm working on starting to cast. An indie film is a lot of time and you need the right combination to get it off the ground. The new film is set in New York it's called 5 Pounds of Pressure. It's a darker film, not a comedy. I don't have any plans to do a music-based movie right now but you never know.
ECR: Any advice for people just starting out?
PA: My best advice is to keep going and have the tenacity. Keep perservering and moving forward.