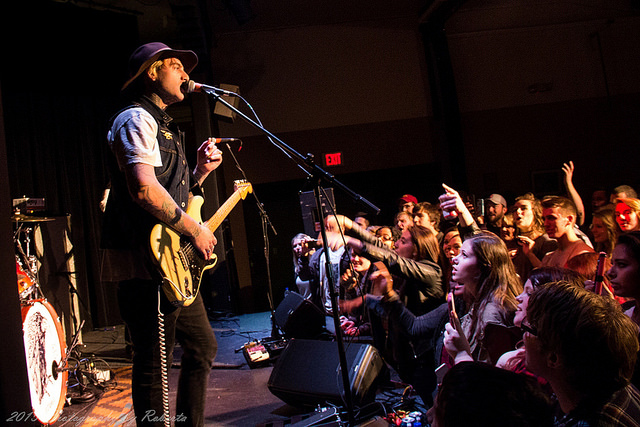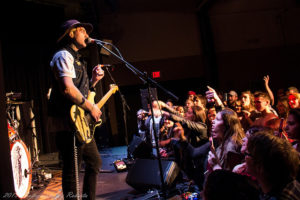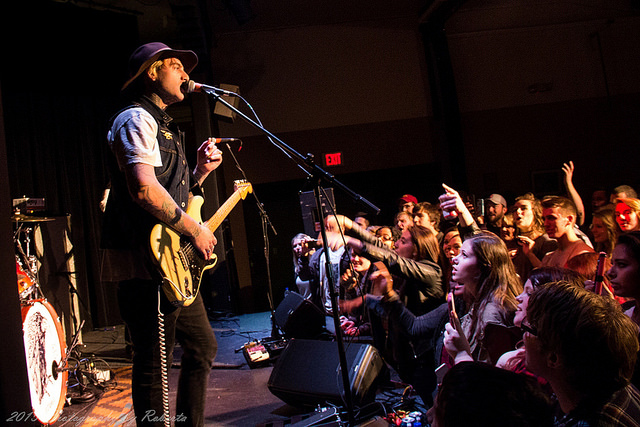 REVIEW By BAILEY MULLINS
From local Brooklyn bars to the 58th Annual Grammy Awards, Highly Suspect has spent the last seven years rocking out the crowds at more than 800 shows around the world.
The band has earned its appeal.
Highly Suspect, comprised of twin brothers Rich (bass, vocals) and Ryan Meyer (drums, vocals) and their best friend Johnny Stevens (guitar, vocals, synthesizer), played New York's Irving Plaza as part of their country-wide tour.
'Little One,' 'My Name is Human'
Highly Suspect brought the bluesy-hard rock that their amped-up fans have come to love and expect. The setlist included "Little One" and "My Name Is Human" two already-released singles off the band's upcoming sophomore album, The Boy Who Died Wolf, which is set for release on Nov. 18.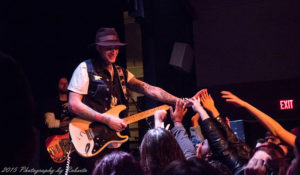 And of course, they rocked the crowd with "Lydia," "Claudeland," "Bath Salts," "Mom" and a number of other songs off their debut album Mister Asylum (released June 25, 2015). Concert-goers sang along with every song, adding to the electric atmosphere at the show.
After getting their start playing covers in their hometown of Cape Cod, Mass., Highly Suspect moved their classic rock sound to the music-drenched streets of New York. Over the years, they've polished and matured their sound, pumping out relatable lyrics that tell of personal experiences, anger and heartbreak.
Highly Suspect GRAMMY Nominations
Highly Suspect was nominated for two awards at the 2016 Grammys. "Lydia" received a nod for Best Rock Song, and Mister Asylum was up for Best Rock Album. There's no doubt we'll be hearing more from this trio, and we can't wait to see where they'll take their music next.
Highly Suspect is touring the United States through the end of November. For tickets and a list of Highly Suspect's upcoming shows, visit Ticketmaster. You can find their music on Spotify, Apple Music, Soundcloud, Amazon Music and Google Play.