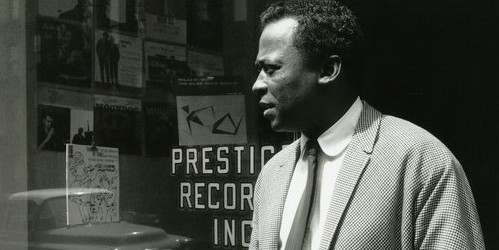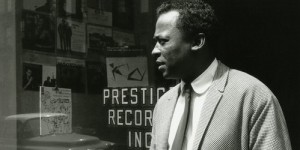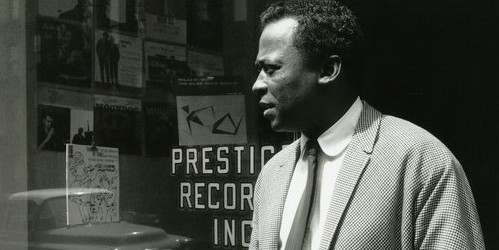 By JOHN DALY – In advance of what would have been Miles Davis' 90th birthday, Prestige Records, a division of Concord Bicycle Music, will release The Complete Prestige 10-Inch LP Collection on May 13.
The collection is an 11-LP box set that commemorates the legendary trumpeter's 10-inch recordings from 1951 to 1954.   The biopic Miles Ahead, starring Don Cheadle, was recently released.
The Complete Prestige 10-Inch LP Collection presents all 10 of the 10-inch LPs on which Davis appeared as a leader for Prestige Records, plus a bonus record featuring Davis as a guest artist with Lee Konitz. All recordings are remastered from the original analog master tapes and reproduced on 10-inch vinyl and include the original cover art and liner notes.
Also in the box is a 16-page booklet featuring rare photographs as well as a collectible print of a painting by Davis.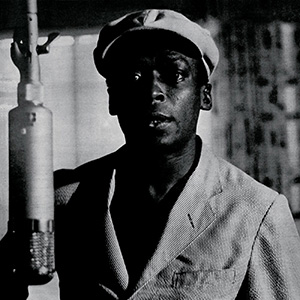 The complete list of albums includes: Modern Jazz Trumpets (featuring Dizzy Gillespie, Kenny Dorham and Fats Navarro); The New Sounds; Blue Period; Miles Davis Plays the Compositions of Al Cohn; Miles Davis Quartet; Miles Davis All Star Sextet; Miles Davis Quintet; Miles Davis with Sonny Rollins; Miles Davis All Stars, Vol. 1; Miles Davis All Stars, Vol. 2 and, as a bonus, Konitz' The New Sounds, featuring Davis as a guest artist.
The box set was produced by Nick Phillips.
In addition to the vinyl box set, Concord is in the process of making Davis' entire Prestige catalog of 12-inch albums available as 24-bit digital editions.
Each title has been restored from the original analog tapes by GRAMMY Award-winning mastering engineer Paul Blakemore. The campaign, which has been ongoing since February 2016, includes such albums as Dig, Walkin', Cookin', Relaxin', Workin', and Steamin', among others.
Davis' birthday is May 26.