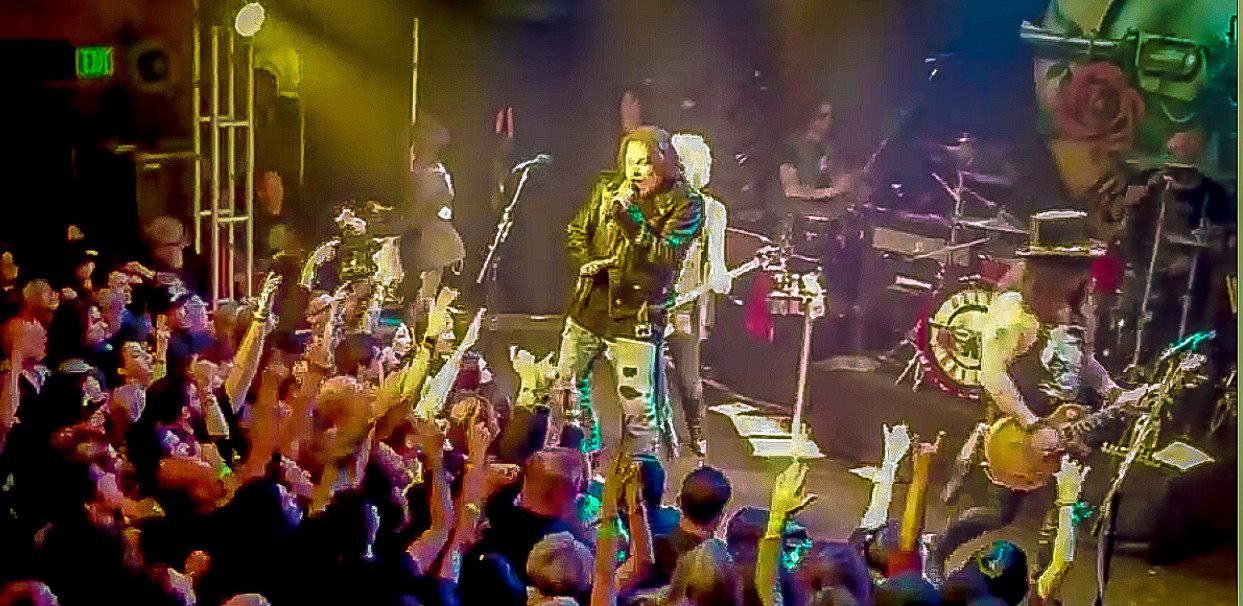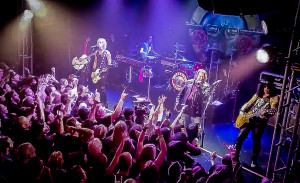 One Down, 24 Cities to Go
By JOHN DALY – Guns N Roses kicked off their "Not In This Lifetime" reunion tour in California, but there will be plenty of chances to see the band on the East Coast.
Guns N Roses will play 24 cities over four months for a tour dubbed the "Not In This Lifetime" tour — mainly because it was believed the band would never get together again.  But miracles do happen.
Axl Rose, Slash and Duff are still there, Steve Adler and Izzy Stradlin are gone, but for the most part, positive reviews came from the first show of the tour.
Tickets and Tour information are available here.
Tour Info
Guns N Roses are set to hit Detroit; Washington; Kansas City; Chicago; Nashville; Pittsburgh; Philadelphia; Toronto; Foxboro; East Rutherford; Atlanta; and Orlando. Those who attended the Troubadour show said the show was an amazing feat; just the fact that Axl and Slash were back together again was good enough for most.  Axl may look a little heavier and his trademark long red locks are gone, but he still has the vocal power as evidenced by the videos posted.
Gibson Brands Tower Records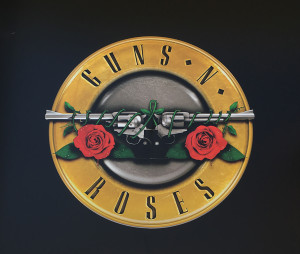 While it may have been "once-in-a-lifetime experience" even to stand in line at Gibson Brand's Tower Records on Sunset to try your hand at getting a ticket, it was a relatively joyless experience for most, except for a limited few.
Those who put in the efforts, getting to the Gibson Brands Tower Records building by midnight or earlier the night before and staying overnight til 10 am the next morning, were rewarded with a place in the audience at the Troubadour. But for every person who did get in, there were at least nine who did not, according to rough calculations on the scene among those waiting in line.
Carla, who arrived the night before to wait in line, was one of the lucky ones — she was admitted to buy the sought-after green wristband that would lead to a ticket to the show.
"I can't believe it," she said. "This is unbelievable!  I can't believe it!  I've been a fan since the beginning," she said.  Her friend echoed the sentiment. "She can't believe she's really going and either do I!"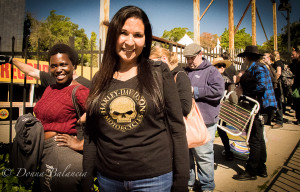 Fans had been kicked to the curb but got satisfaction April 1 when their broken hearts were mended. Since Guns N Roses broke up in 1993, not much had been heard about the band, though Slash has been active, playing gigs around Los Angeles.
But not all the fans who were ready to go to the show were so optimistic.
"I'll believe it when I see it tonight," said Eddie, who was at the Troubadour. "Axl walks off the stage when he's pissed so we'll see how much of tonight — or the rest of the tour — he can put up with."