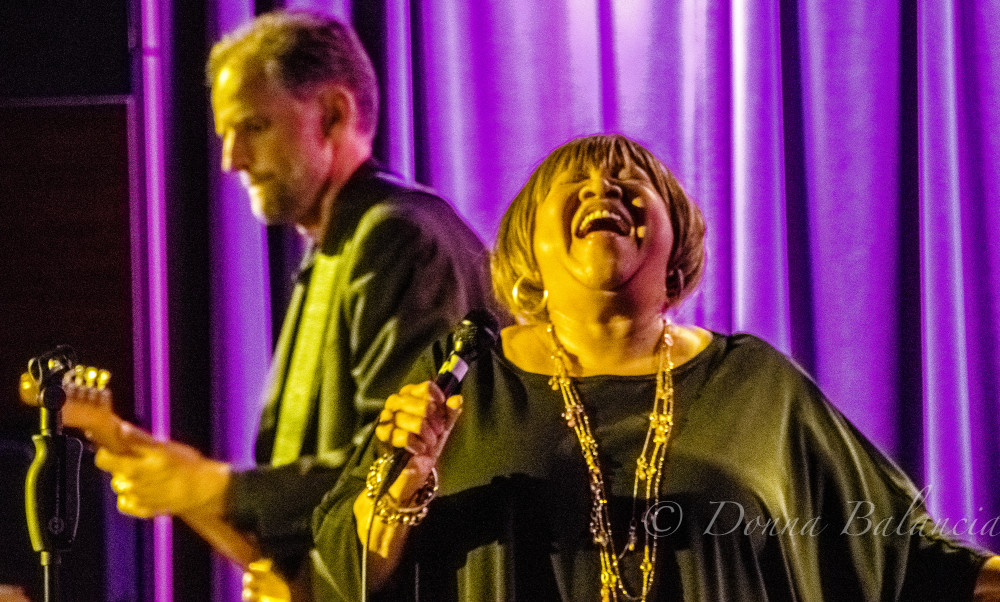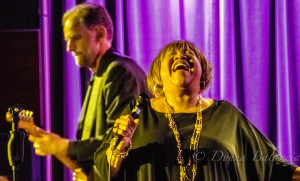 By DONNA BALANCIA — Mavis Staples was awarded the Woody Guthrie Prize at the GRAMMY Museum in downtown Los Angeles Wednesday night.
Among those on hand for the prestigious event were Bob Santelli GRAMMY Museum executive director, and Deana McCloud, executive director of the Woody Guthrie Center in Tulsa, Okla.
"Music can be a great tool for social justice," McCloud said. "We want to change lives and change the world. In this country our history isn't necessarily pretty but we're looking for ways to do better."
Megan Ochs, the daughter of Phil Ochs, accepted the Woody Guthrie Legacy Award on behalf of her father.
"As  patriot it's not only the right but the responsibility to challenge the government," Ochs said. "My father found a way to interpret political times through music."
Staples said she was honored to receive the Woody Guthrie Prize, particularly since The Staples Singers — comprised of patriarch Roebuck "Pops" Staples, Cleotha, Mavis and Pervis Staples — always loved Guthrie's songs.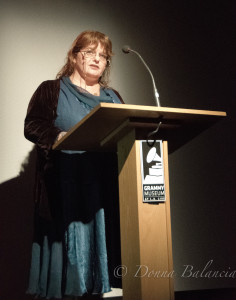 "I was a teenager when I heard Peter, Paul and Mary sing "This Land Is Your Land," and we loved the song so much that we recorded it."
The lively leader of The Staples Singers, Mavis gave an audience of GRAMMY members and guests insights into her inspiration to sing and record freedom songs.
The Staples Singers had a history of gospel, but it was during the time of the preachings of Dr. Martin Luther King that they found their calling.
She said until the Staples Singers came along, gospel had not previously been blended with blues and it was something that made her family unique — even though their sound was met with a degree of resistance.
Staples said some things have improved, compared to the day and age in which she was raised.  She said her father was 18 and her mother was 16 when they married and that her father was proud of her mother's cooking.
"My father would invite people over for dinner," she said. "Ray Charles, Nancy Wilson… Ray tried my mother's Sweet Potato Pie and said, 'We should franchise,'" she recalled. "We could make big ones, little ones,'" she recalled. "  My father would bring sweet potato pie to the disc jockeys," she said. "They would say, The Staples Singers don't need payola, they have 'Pie-ola."'
Read more at California Rocker