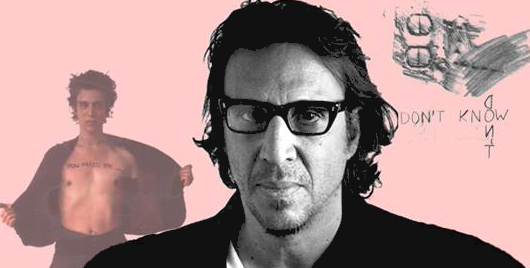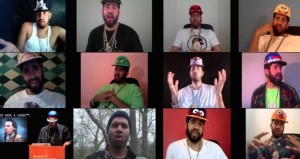 For his final session of his Night Out series at Symphony Space in NYC, Richard Hell will host Jason Musson, AKA "Hennessy Youngman," comedian and artist on Friday.
Musson produces Art Thoutz, a YouTube channel, where he discusses art and its relation to life today.
Hell said he was looking to book a comedian and found that Musson was a good guest whose outlook on life covers a range of experiences.
"When I agreed to do these evenings, I felt a little regret that I couldn't see how to book a painter," Hell said. "We've presented two musicians, a poet, and a filmmaker, but what is a painter going to do solo on stage?
"My next best idea was to find a comic," Hell said. "Comedy is the best art when you get down to it. I couldn't find what I was looking for though. Then Bob Rubin told me about 'Hennessy Youngman.' Bingo!"
Jayson shows at Salon 94 and Hell said his paintings and sculptures are as good as his videos.
"His career began in music, actually, and he has good hair too," Hell said. "We will convo and flash his works, multimedia, for the length of the night."
For more information go to Symphony Space.