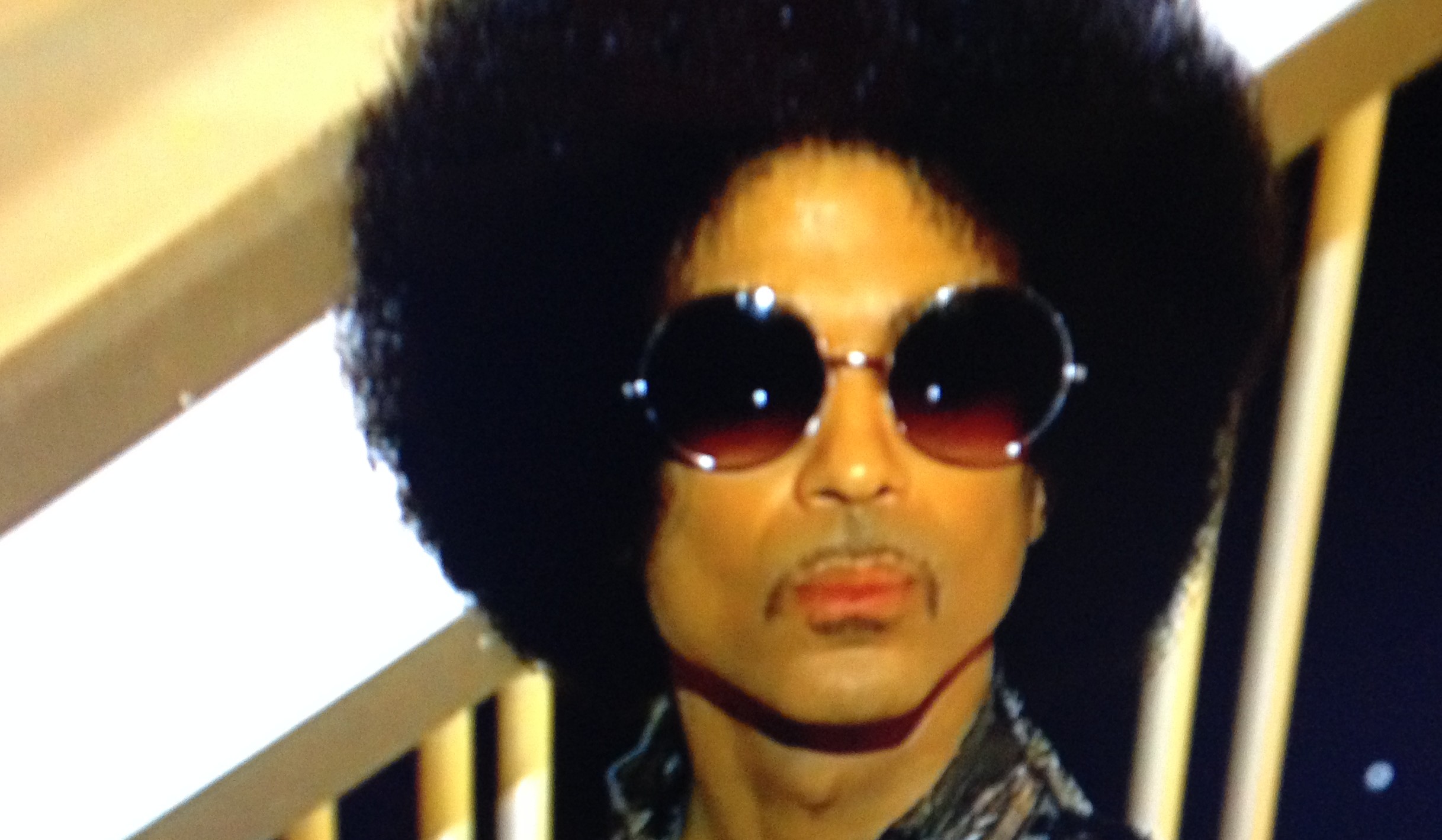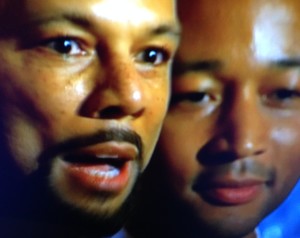 By DONNA BALANCIA in BEVERLY HILLS — John Legend and Common won the Golden Globe for Best Original Song, "Glory," which they wrote for the motion picture Selma.
Selma tells the story of Martin Luther King's campaign to obtain equal voting rights through the 1965 epic march from Selma to Montgomery, Ala.
Nominees in the category included "Yello Flicker Beat," by Lorde and Joel Little (The Hunger Games Mokingjay – Part 1);  "Big Eyes," Lana Del Rey and Daniel Heath (Big Eyes); "Mercy Is," by Patti Smith and Lenny Kaye (Noah); and "Opportunity," by Sia, Greg Kurstin and Will Gluck (Annie).
Almost as noteworthy as the award itself was the presenter: Prince, who made a rare appearance.
"I am the hopeful black woman who was denied the right to vote," said Common in accepting the award. "I am the caring white supporter. I am the unarmed black kid, who maybe needed a hand, but instead was given a bullet.
Legend said: "I'm so honored to be a part of this amazing film. We're so grateful to write this song."
Golden Globe for 'Theory of Everything' Score
In the previous category, Best Original Score was won by Johann Johannsson, with his scoring work for The Theory of Everything.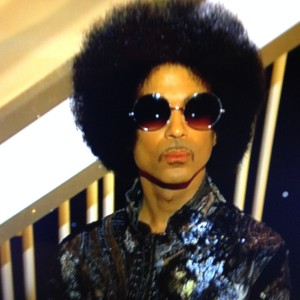 In the Best Original Score category, nominees were Alexadre Desplat for The Imitation Game; Trent Reznor and Atticus Ross for Gone Girl; Antonio Sanchez for Birdman and Hans Zimmer for Interstellar.
Reznor is known for his work in Nine Inch Nails and now is with How To Destroy Angels with his wife, Mariqueen Maandig and Ross.
In the film and television worlds, music is recognized as an important element to convey the emotion of a project.  And musicians have the respect of artists — and the judges — in the visual media industries.
The Hollywood Foreign Press Association — the organization behind the Golden Globes — and the Academy of Motion Picture Arts and Sciences — which each year presents The Oscars — give statuettes honoring musical achievement.