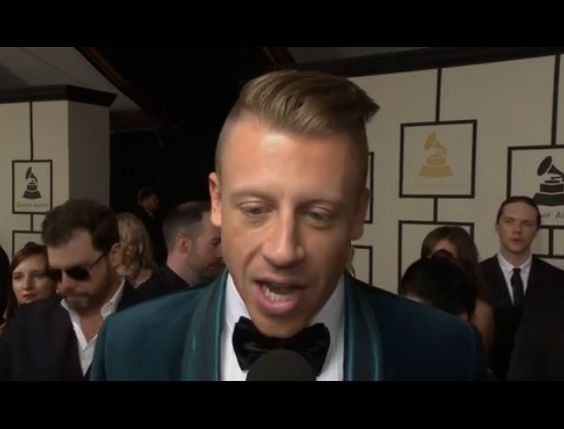 News and Notes from Music's biggest week: For a complete list of winners go to www.grammy.com

Taylor Swift, whose appearance on the music scene is important to everyone in the music industry, accepts her first Grammy Award.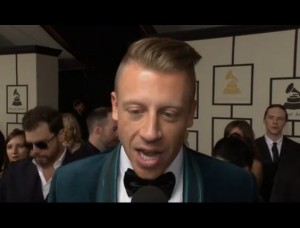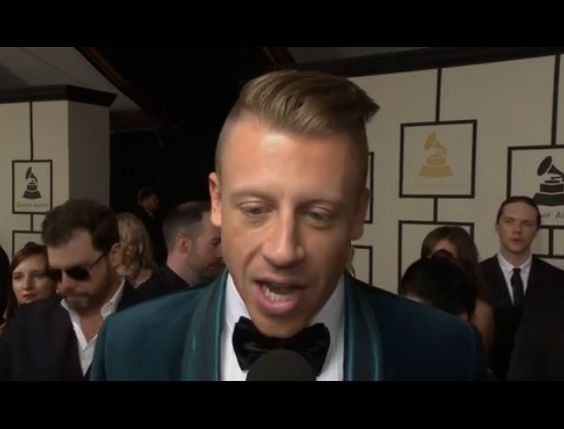 Metallica's Lars Ulrich tells Macklemore & Ryan Lewis — who will perform for the first time at the Grammys — to "Look at everybody, make eye contact" in order not to be nervous. "I don't think you guys will have any issues."—
Macklemore made a point to Grammy interviewers: "I am grateful to the Grammys for giving us the opportunity to promote against homophobia and be allies to people loving whoever they want to love."
Ryan Lewis said, " I remember when we made that song imaging how impactful it could be, I never imagined it would end up on this stage."
Grohl: "Pick up a Guitar"
Foo Fighters' Dave Grohl, a supporter of music education, tells red carpet interviewers the best way to get involved in music is to "Pick up a guitar and just play."  It doesn't matter if it's expensive or not and, in fact, he said, the sound doesn't have to be perfect either. "Just play," he said.
Getting Music into the Schools
Getting music into the schools was the theme of the National Association of Music Merchants 2014 NAMM Show, with a range of artists, managers and music merchants discussing the evolution — and the challenges — of music education.
"We have to break the barriers and get the music to the populations can benefit the most from it," said Robin Walenta, CEO of West Music and the first woman to sit on the executive committee of NAMM.
Walenta recalled during her many years on the NAMM floor, she was often the only female and one of the few women who weren't  "…posing as incentives" to lure customers.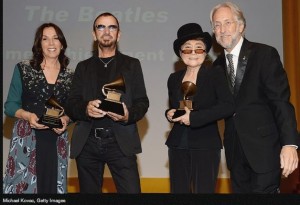 Ringo Starr was honored with the Lifetime of Peace and Love Award from the David Lynch Foundation leading up the Grammy Awards on Sunday.
The David Lynch Foundation provides scholarships to inner city and disadvantaged youths, domestic violence victims and veterans to learn transcendental mediation.
Ringo was a Grammy winner in a special Saturday pre-Grammy event as well — one of many Grammy Awards in his collection.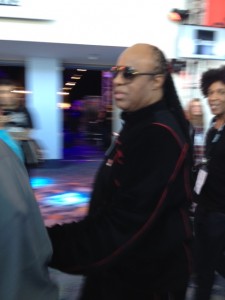 Stevie Wonder, like many other rock stars, stopped by NAMM, hitting the keyboards in the piano section of the Anaheim Convention Center Saturday.  Fans swarmed Wonder as he said hellos and spread the love around.
—-
Smokey Robinson accepted the Lifetime Achievement Award from NAMM in saying "It has been a real real real real blessing to do something that you love to do.
"The fans think they're coming to see me, but I'm coming to see them."